Police advise residents to prepare for cyclones
CYCLONE SEASON
Last updated:

---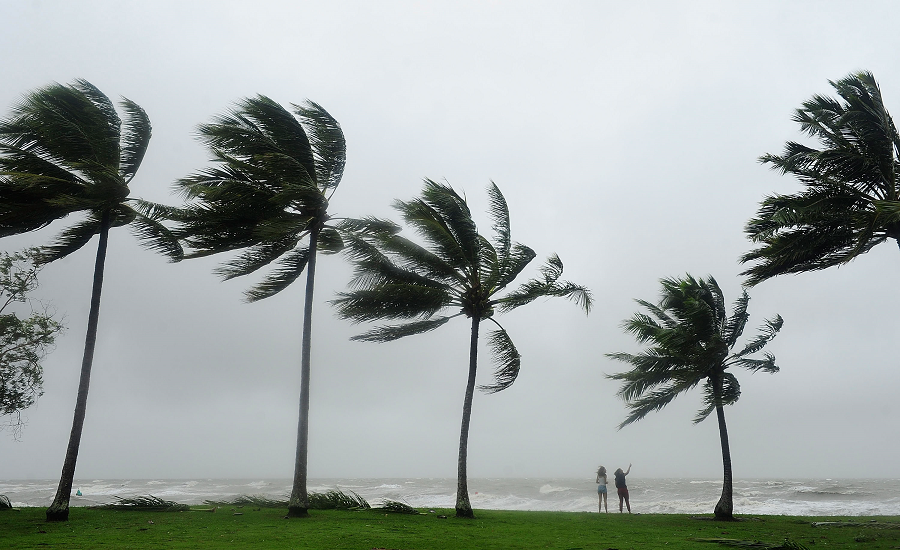 Emergency services advise to be prepared this cyclone season. Image: Newsport.
Police are advising residents to be prepared for the cyclone season and to use the time for preparation while still on their holiday break.

They are advising that while we are currently seeing devastation around Australia with out-of-control bushfires, we can't afford to be slack when it comes to potential cyclones.

"Now is the time to prepare your home in the event we get a cyclone or significant wet weather event locally.

"Don't panic, we don't have one on the horizon just yet, but please start getting ready as our cyclone season continues through to the May," they are advising.

They are advising to tidy up around the yard; remove debris and items that can become missiles in strong winds; and trim trees close to your home and clear leaves and debris from guttering.
Prepare items you'll need for at least three days in your Cyclone Emergency Kit:

• Torches
• Spare batteries
• Candles
• First aid kit (make sure it is fully stocked)
• Matches/lighters (weather proof pack)
• Battery operated charger
• Copies of important documents such as insurance, birth certificates, passports and prescriptions in a water proof document holder
• Battery operated radio
• Non-perishable food items able to be eaten in the event of power outages.
• Utility knife or tool
• Sturdy gloves
• List of emergency contacts
• Bottled water
• Toilet paper
• Personal hygiene items and toiletry supplies, including baby supplies
• Spare house and car keys
• Pet supplies
• Any special care items
• Change of clothing for each family member in waterproof bag
Other things to consider once a cyclone advice is issued, be prepared and have an emergency plan:

• Ensure your car is filled with petrol
• Ensure generators are operating correctly and fuelled. Ensure everyone in the home is aware of the safety precautions for use of generators
• Fill up any gas bottles for barbecues and other outdoor cooking appliances
• Charge all electronic devices
• Secure outdoor furniture and equipment
• Stock up pantry items, snacks and long life milk
• Have meal options available that do not require indoor cooking appliances
• Fill medication prescriptions and stock up on essential baby items such as formula, nappies and wipes
• Non-electronic entertainment for children, such as board games, colouring books
• Ensure your home is free of tripping hazards in case of power outage
• Consider filling a bathtub or similar with water if you are likely to lose power, as some homes also lose access to water without power
• Have pet carriers and leads/collars ready
• Pay attention to weather warnings and consider subscribing to updates for your area
• Check in on neighbours if safe to do so
• Collect sandbags from council approved locations if you may be at risk of flooding
• Raise furniture, and electrical household items if flooding is likely
• Tune into your local radio station for regular cyclone updates
• Alternatively check the Bureau of Meteorology website.
---
Have an opinion or point of view on one of our stories or a community issue? Please submit a Letter to the Editor here.
* Readers are encouraged to use their full details to ensure letter legitimacy. Letters are the opinions of readers and do not represent the views of Newsport or its staff. Letters containing unlawful, obscene, defamatory, personal or abusive material will not be published.
---
Got a great news tip or video? We'd love to see it. Send news tips to editor@newsport.com.au

---
Comments are the opinions of readers and do not represent the views of Newsport or its staff.
Reader comments on this site are moderated before publication to promote valuable, civil, and healthy community debate. Our moderation takes into consideration these guidelines and rules before comments are approved for publication.