John Rumney's 35-year quest to save the reef
ENVIRONMENT
Last updated:

---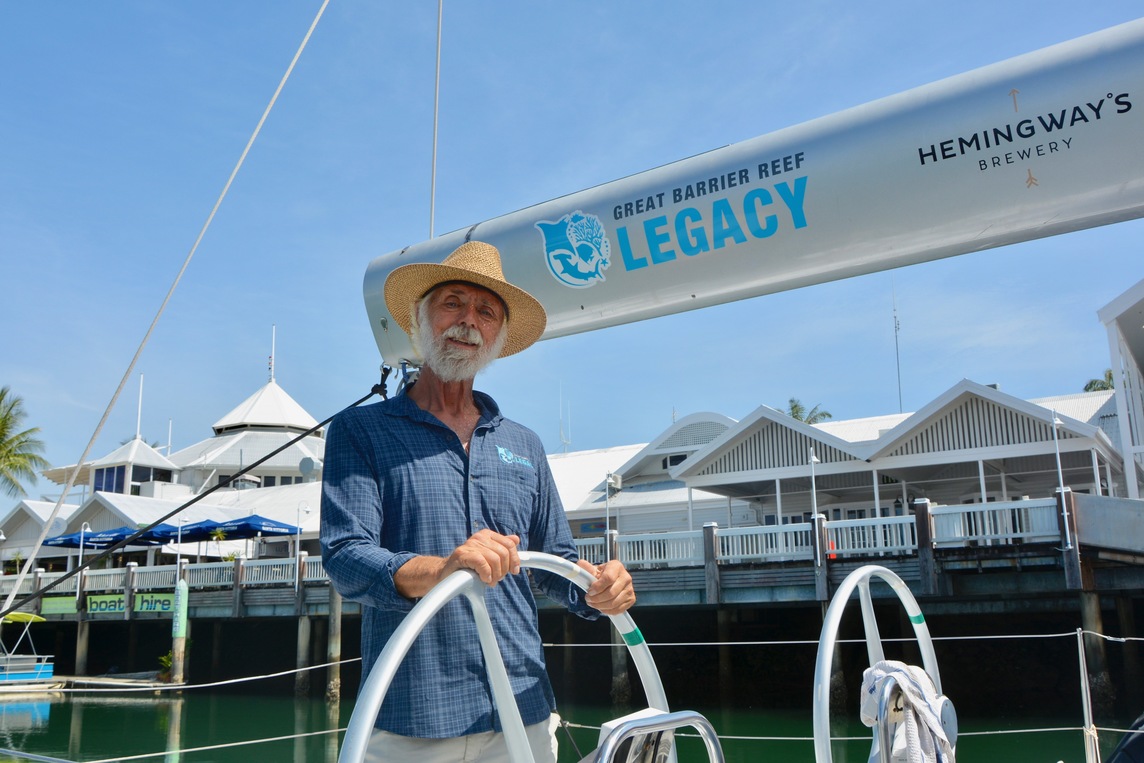 John Runmey has been a pioneer of eco tourism and reef conservation for decades. Image: Karlie Brady.
Few names are as synonymous with reef protection as that of Port Douglas-based conservationist John Rumney.

For more than 35 years Mr Rumney has been fighting to safeguard the Great Barrier Reef and late last year his hard work was recognised when he was presented Australian Geographic's Lifetime Conservation Award.

As the founder of the non-for-profit reef research foundation, Great Barrier Reef Legacy, scientific research and dive vessel, Undersea Explorer, and Eye to Eye Marine Encounters research and tourism operations, Mr Rumney has become a true pioneer of eco-tourism in the region.

The US ex-pat, now popular Port Douglas character, told Newsport it was a huge honour to receive such an award.

"This is the most meaningful award that I can imagine, given by a distinguished institution that daily highlights and supports the fundamental beliefs of science for solutions and the sharing of wonders in nature," he said.

"I just really hope that this award opens more doors and creates more acceptability in different spheres so that we can keep moving forward and do more."

Over the years Mr Rumney has sat on countless boards and committees that have led to improved awareness and action regarding reef preservation.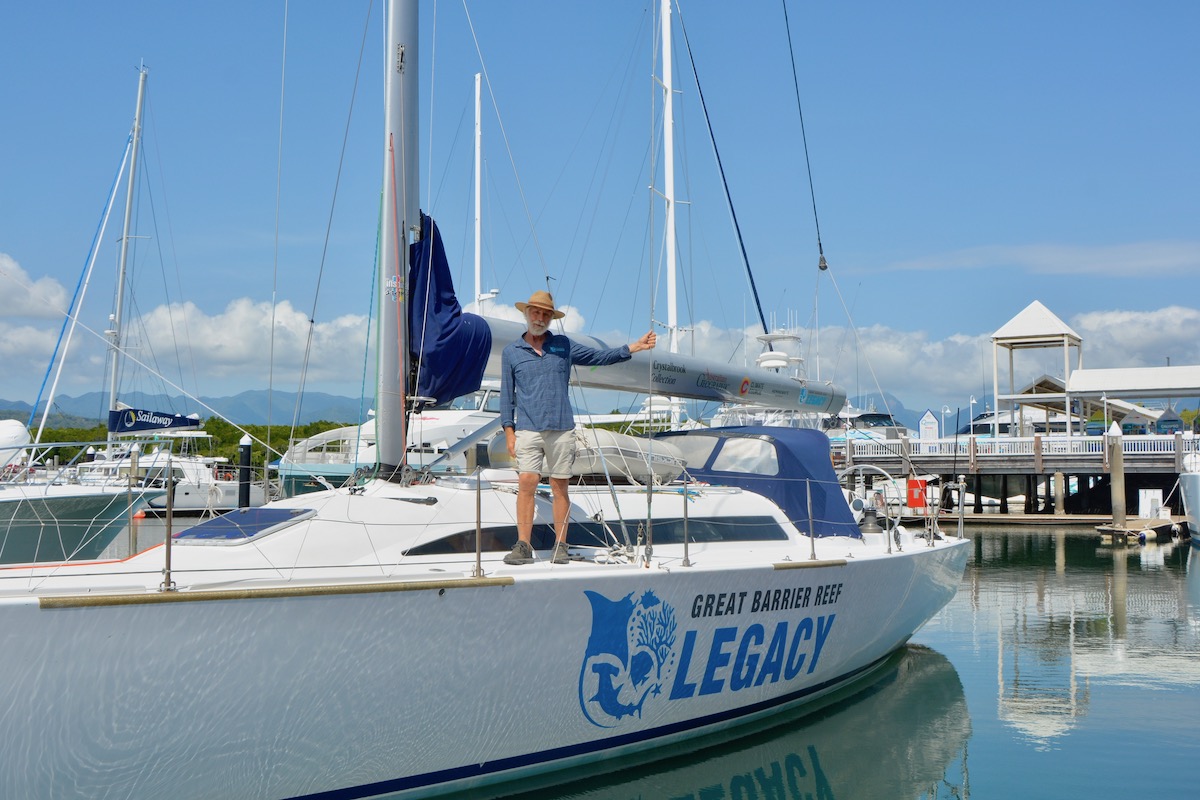 His endeavours and organisations have helped increase reef research as well as raise the standards surrounding fishing, tourism, and diving on the reef and has accelerated actions vital to the future survival of coral reefs around the world.

Mr Rumney's interest in the reef began with commercial fishing, but after years diving, he became increasingly aware of the negative effects human activities were having on the fragile environment.

"Originally, I came to Port Douglas as a commercial fisherman, then tourism came, and perspectives changed.

"It's gone from my personal quest for adventure to trying to save the reef so that our grandchildren can all have this experience, and we really need to work so this experience can exist in the future," he said.

For Mr Rumney, climate change is the reefs biggest threat and he said we are now reaching crisis action point.

"Climate inaction is one of my biggest concerns.

"We are still putting pollutants and climate gases into the air and we haven't begun to deal with the real problem yet so it's really important that everyone steps up," he said.

This is one of the reasons that Mr Rumney founded Great Barrier Reef legacy, to improve stewardship of the reef and facilitate research endeavours to address the urgent need to secure the long-term survival of the world's corals.

Mr Runmey said Great Barrier Reef Legacy is an evolution of his life's work, building on all his previous endeavours to create a foundation that brings together the best scientific minds, talented educators and communicators, and inventive multimedia specialists creating positive and lasting outcomes for our environment.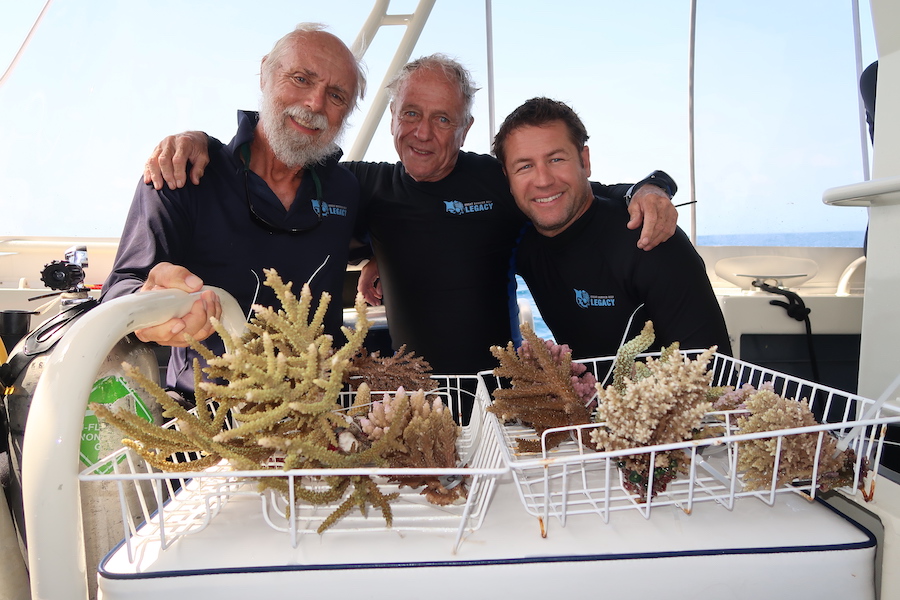 "Legacy is trying to get people engaged and create stewardship for the reefs of the world because they are all in jeopardy.

"I'm a believer that research equals awareness which equals better outcomes for all," he said

Great Barrier Reef Legacy recently announced it will be creating the world's first Living Coral Biobank Project which will see them safeguard the biodiversity of all hard-coral species by collecting, storing, and keeping them alive in a state of the art holding facility in Port Douglas.

In conjunction with other facilities around the world, samples of the coral stored and kept alive can be re-introduced into the ocean to replace those that die on the reef.

"With each coral bleaching event, we are losing the most vulnerable coral species and reefs around the world.

"We may not have all the answers about how to save coral reefs, but this project is an extremely cost-effective and achievable undertaking that allows us to at least start to secure a better future for their survival," he said.

Mr Rumney added that he doesn't aim to stop tourism or commercial fishing but rather find ways to make sure that these industries will have a healthy ocean for the future.

"We can still show tourists the wonders and let them know what is happening, we can have so many people a year leave the area as reef conservation ambassadors and we need to get on to that," he said.

While there is a lot of uncertainty surrounding climate change at present, one thing is certain, Mr Rumney will always fight for the environment.
---
Have an opinion or point of view on one of our stories or a community issue? Please submit a Letter to the Editor here.
* Readers are encouraged to use their full details to ensure letter legitimacy. Letters are the opinions of readers and do not represent the views of Newsport or its staff. Letters containing unlawful, obscene, defamatory, personal or abusive material will not be published.
---
Got a great news tip or video? We'd love to see it. Send news tips to editor@newsport.com.au

---
Comments are the opinions of readers and do not represent the views of Newsport or its staff.
Reader comments on this site are moderated before publication to promote valuable, civil, and healthy community debate. Our moderation takes into consideration these guidelines and rules before comments are approved for publication.