Four Mile Beach opens in time for Australia Day
SURF LIFE SAVING QLD
Last updated:

---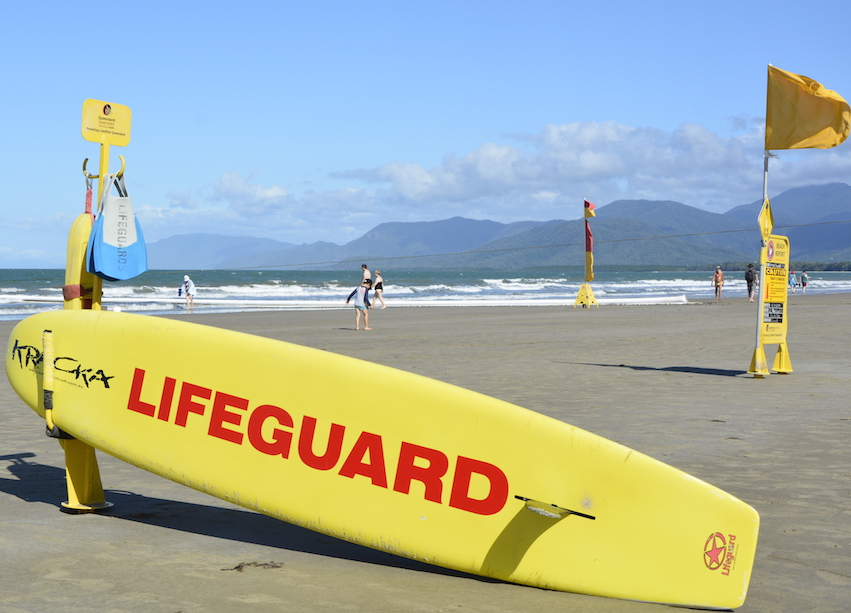 Four Mile Beach in Port Douglas has re-opened after being closed since Saturday. Image: Newsport.
Four Mile Beach in Port Douglas has re-opened in time for the Australia Day long weekend; however, Cairns beaches will remain closed.

The closures came after eight people were stung by Irukandji last weekend across North Queensland, including one woman at Four Mile Beach on Saturday.

The beaches remained closed all week with extremely hot weather conditions creating a high-risk chance of stinger presence.
---
Related:
- All beaches closed after horror weekend of stings
---
SLSQ North Queensland Regional Manager, Rob Davidson, said all beaches were re-opened this morning, however, after further Irukandji were found in the Cairns area the decision was made to close the Cairns beaches again.

No stingers were found in Port Douglas, so the beach was able to remain open with lifeguards monitoring the situation.
Mr Davidson said it was critical for swimmers to exercise caution in the water.

"If you head to Port Douglas or other areas, it's really important to understand there's still a high risk of stingers in the water," he said.

"Please only swim between the flags, within the stinger nets, and always wear an appropriate stinger-resistant suit."

Mr Rob Davidson said the decision to keep the Cairns beaches closed over the long weekend was made in the interests of public safety.

"We're in our peak stinger season and unfortunately we've already seen quite a few stings over the past two weeks, and our lifeguards captured two Irukandji on Friday," he said.
"We'd obviously love to reopen beaches for this weekend, but public safety is our number one priority and the conditions we're experiencing at the moment means the stinger-risk is still extremely high in Cairns.

"Our advice for this weekend is clear and simple – please follow instructions from lifesavers, follow the safety signs, and stay out of the water at those locations.

"We know there'll be some disappointed people out there, but please remember that we've made this decision in the interest of everyone's safety," Mr Davidson said.

Closures include Ellis Beach, Holloways Beach, Palm Cove, Clifton Beach, Kewarra Beach, Trinity Beach, and Yorkeys Knob.

Beach closures and openings can be monitored via Beach Reports.
---
Have an opinion or point of view on one of our stories or a community issue? Please submit a Letter to the Editor here.
* Readers are encouraged to use their full details to ensure letter legitimacy. Letters are the opinions of readers and do not represent the views of Newsport or its staff. Letters containing unlawful, obscene, defamatory, personal or abusive material will not be published.
---
Got a great news tip or video? We'd love to see it. Send news tips to editor@newsport.com.au

---
Comments are the opinions of readers and do not represent the views of Newsport or its staff.
Reader comments on this site are moderated before publication to promote valuable, civil, and healthy community debate. Our moderation takes into consideration these guidelines and rules before comments are approved for publication.