Council heads into caretaker mode as election looms
LOCAL GOVERNMENT ELECTION
Last updated:

---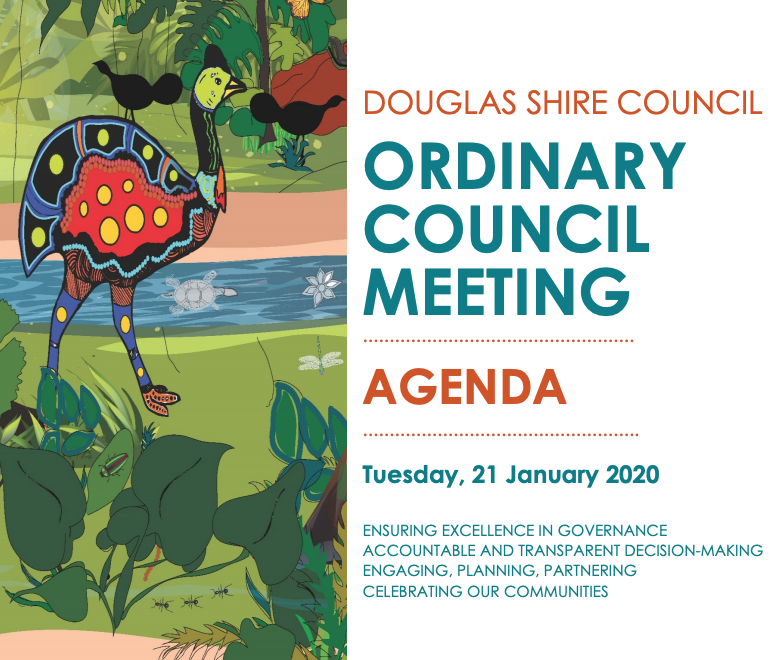 The current Council will hold an ordinary meeting in Council Chambers on Tuesday at 10am before heading into the Caretaker Period in preparation for the March election.

Local government elections are held every four years and on the same date for all 77 councils across Queensland. The next elections will be held on Saturday 28 March 2020 and voting in local government elections is compulsory.

A Caretaker Period Policy will be presented and Council will reaffirm its commitment during this period to the following:

• The efficient continuation of Council's day-to-day business;
• Transparent actions and decision making;
• Actions that do not, or cannot be perceived to, bind an incoming Council in its operational delivery;
• The suspension of major policy decisions;
• The neutrality of Council employees; and
• The continuation of the principle that the use of public funds for electoral purposes is unacceptable.

It is acknowledged that during the Caretaker Period, candidates may make election commitments, which they intend to honour, if they are elected. Such commitments are not subject to this policy.

Council will continue to meet during the Caretaker Period for the purpose of making decisions in the public interest.

However, Council will defer making any decisions during the Caretaker Period which could be perceived to unreasonably bind an incoming Council on its operational delivery; or constitute a major policy decision for which ministerial approval has not been received.

EOI: MOSSMAN POOL SWIMMING COACHING AND AQUATIC PROGRAMS

Council will be advised that Douglas Shire Council had sought Expressions Of Interest (EOI) for the provision of swimming coaching and aquatic programs at the Mossman Pool from January to June 2020.
Due to the pool's former lessee relinquishing their lease on 1 September 2019, Council has been managing the pool's operations.

According to Council papers, to accommodate the EOI for Swimming Coaching and Aquatic Programs, the swimming pool lanes must be made available for hiring.

The Mossman Pool measures 50 metres long by 21 metres wide and can be divided into eight lanes with lane ropes. The lane hire fee is $30 per hour for a term between 21 January 2020 to 30 June 2020 and subject to annual review as per Council's annually approved Fees and Charges for the Mossman Pool.

There were five responses to the EOI, of which three were approved to apply for lane hire. The successful EOI respondents will be invited to apply for lane hire.
TV BROADCASTING ALEXANDRA BAY AND DAINTREE VILLAGE
It will be proposed that because of the difficulty of sourcing spare parts, frequency of breakdowns, high cost of maintenance and the obsolescence of equipment, Council discontinues television broadcasting from the Alexandra Bay and Daintree Village Television Black Spot towers.

"The option of upgrading and/or renewing equipment is not recommended due to the high capital cost. The estimated cost to restore ABC and SBS is $200,000 and for channels 7, 9 and 10, an additional $200,000 would be required.

"This results in a total capital cost of $400,000 with an additional $80,000 per year in operational costs. The loss of ABC and SBS since 2017 and the unreliability of the service has prompted many residents in Cow Bay, Diwan, Forest Creek and Daintree Village to switch to other service providers. It is estimated less than 37 households across all four locations, still rely upon these two towers," according to Council papers.

It will be proposed that Council resolves the following:

1. Not renew transmission equipment at the Alexandra Bay and Daintree Village Television Black Spot Towers;

2. Continue maintenance of the existing equipment at the Alexandra Bay and Daintree Village Black Spot towers until equipment becomes irreparable, at which time the service will be discontinued.

3. Advise Cow Bay, Diwan, Forest Creek and Daintree Village residents that transmissions from the black spot television tower sites can no longer be guaranteed.

4. Provide personal loans to residents in the Cow Bay, Diwan, Forest Creek and Daintree Village areas who are unable to finance the switch to the VAST (Viewer Access Satellite Television) system and who are not eligible for a "No Interest Loan" administered at the Port Douglas Neighbourhood Centre;

5. Delegates authority to the CEO to negotiate, finalise and execute any and all matters associated with the personal loan contracts.

CAPITAL WORKS PROGRESS REPORT FOR THE 2ND QUARTER 2019 – 2020

It will be reported that the delivery of the 2019/2020 capital works program has progressed as planned with 29% of the budget spent ($3.86 million) and a further 36% committed ($4.83 million) to 31 December 2019. A total of 64% were either completed or are under contract.

In December last year, Council adopted a revised budget for the 2019/2020 financial year which included a number of new capital works projects to be completed in 2019/2020. The delivery of these new capital works projects has progressed as planned with 65% of the budget spent ($1.64 million) and a further 7% committed ($0.174 million) to 31 December 2019.

A total of 72% are either completed or are under contract. Council Officers are currently project managing 149 individual capital works projects with a combined value of approximately $25 million. There are approximately $27 million in disaster recovery projects currently under management.
MONTHLY FINANCIAL REPORT FOR DECEMBER 2019

Key points of the 2019/20 revised budget for the period ended 31 December 2019:

• Operating revenue is ahead of budget by $165k
• Operating expenditure is under budget by $1.4m
• The operating Surplus is currently $600k, compared to a budgeted deficit of $1m.


AGENDA

Douglas Shire Council Ordinary Meeting
Tuesday, 21 January 2020 -- 10:00am

1. Environmental protection and biodiversity conservation act
2. Expression of Interest: Mossman pool swimming coaching and aquatic programs
3. TV broadcasting Alexandra Bay and Daintree Village
4. Proposed amendment to the Far North Queensland Regional Organisation of Councils development manual planning scheme policy
5. Glyphosate reduction strategy
6. Asset management framework
7. Capital works progress report for the 2nd quarter 2019 – 2020
8. Monthly financial report for November 2019
9. Monthly financial report for December 2019
10. Acceptable guideline request
11. Caretaker period policy

CLOSED SESSION

1. Prejudicial Matter: Council Grants Program 2019-20
2. Contractual Matter: Ponzo Rd Landslip Repair
3. Contractual Matter: Mowbray River Road Water Main Replacement
4. Contractual Matter: Playground Renewal Program 2019/2020
5. Contractual Matter: Sugar Wharf Maintenance Project
6. Prejudicial matter: Acquisition of property for rates

View full report.
---
Have an opinion or point of view on one of our stories or a community issue? Please submit a Letter to the Editor here.
* Readers are encouraged to use their full details to ensure letter legitimacy. Letters are the opinions of readers and do not represent the views of Newsport or its staff. Letters containing unlawful, obscene, defamatory, personal or abusive material will not be published.
---
Got a great news tip or video? We'd love to see it. Send news tips to editor@newsport.com.au

---
Comments are the opinions of readers and do not represent the views of Newsport or its staff.
Reader comments on this site are moderated before publication to promote valuable, civil, and healthy community debate. Our moderation takes into consideration these guidelines and rules before comments are approved for publication.