On the agenda: Council's first meeting of 2019
DOUGLAS SHIRE COUNCIL
Last updated:

---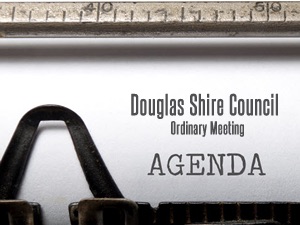 The Douglas Shire Council will hold their first ordinary meeting of the new year in Council Chambers on Tuesday, 22 January 2019 at 10.00am.
Agenda

1) Request for assessment against superseded planning scheme for reconfiguration of a lot 580r Whyanbeel Road
2) Community support funding round two
3) Related party general policy
4) Financial report for the period ended 31 December 2018
5) Capital works progress report for the 2nd quarter 2018 - 2019
6) Model meeting procedures and standing orders
7) Operational plan progress report October to December 2018
Join the conversation
Thumb up or thumb down on the subject we've covered OR
place a comment below.


* Readers are encouraged to use their full details below to ensure comment legitimacy. Comments are the opinions of readers and do not represent the views of Newsport or its staff. Comments containing unlawful, obscene, defamatory, personal or abusive material will not be published.