No cyclone here but still some rain this week
WEATHER UPDATE
Last updated:

---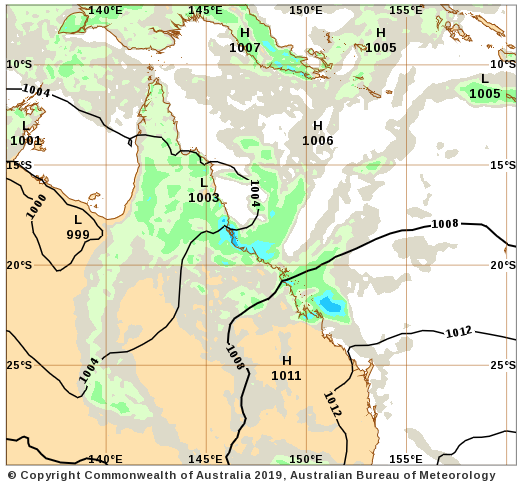 River catchments between Proserpine and Cape Tribulation, including the Mossman and Daintree rivers, are still on flood watch.

The Bureau of Meteorology is excepting these rivers to rise to mild flood levels in the face of predicted rain.

Bureau of Meteorology Weather Services Manager, Dr Richard Wardle, said the far northern river catchments would see some river rises.

"Ex-tropical Cyclone Penny is forecast to move in a northerly direction along the Queensland coast during the week, bringing heavy falls northern coastal catchments which have already experienced recent heavy rain and may be more responsive," he said.


Catchments between Cape Tribulation and Ingham are currently wet and river levels will respond quickly to the forecast rainfall.

The BOM are predicting the Douglas and surrounding regions to cop about 25 to 50mm of rain tomorrow, the same on Friday, and between 10 and 15 mm on Saturday.

Along with the rain is expected a reprieve from the heat of the last few days with temperatures staying below 30 degrees from Friday onward.


Stay up-to-date on the most recent weather warnings at the Bureau of Meteorology website.
Check for local road closures and localised flooding on the Douglas Shire Community Dashboard and see live weather conditions on the Newsport BeachCam.
Join the conversation
Thumb up or thumb down on the subject we've covered OR
place a comment below.


* Readers are encouraged to use their full details below to ensure comment legitimacy. Comments are the opinions of readers and do not represent the views of Newsport or its staff. Comments containing unlawful, obscene, defamatory, personal or abusive material will not be published.