New hospital for Cairns a boon for Douglas Shire
HEALTH
Last updated:

---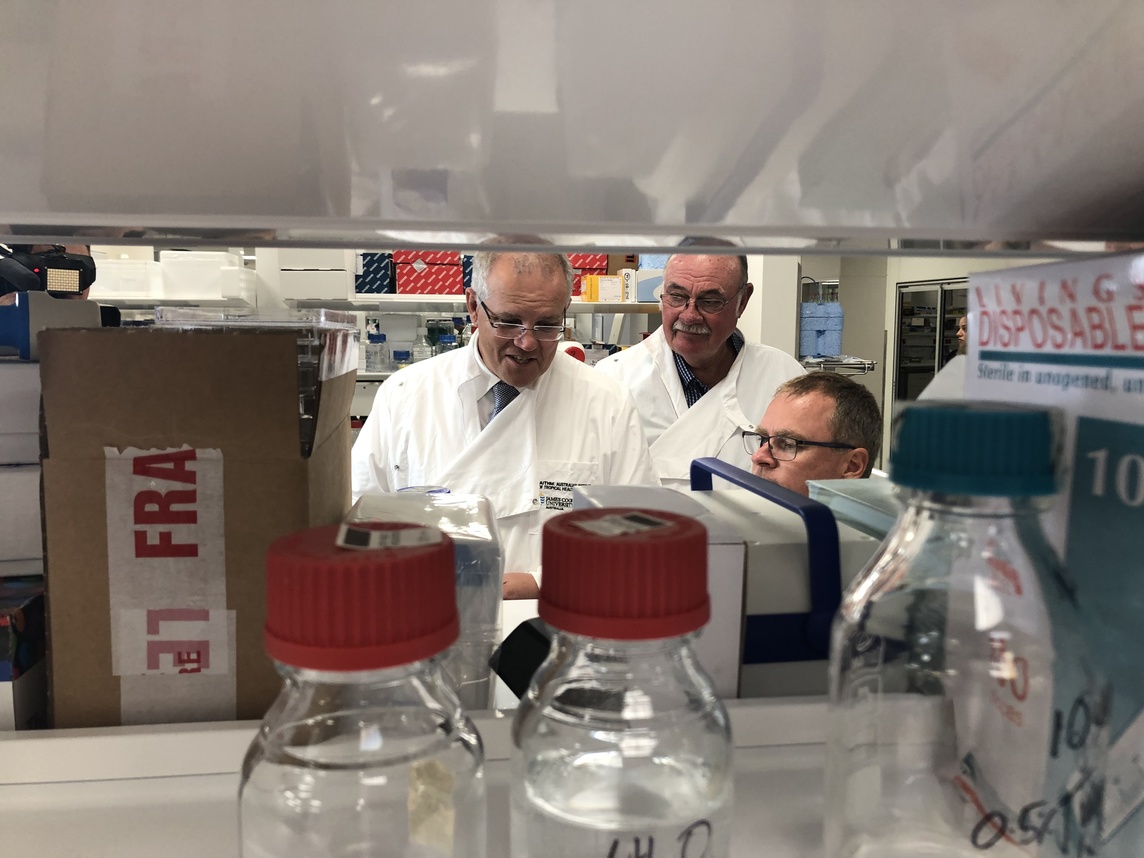 FUNDED: Prime Minister Scott Morrison and Leichhardt MP Warren Entsch at JCU. Image: Supplied.
Douglas Shire residents will have the convenience of a world-class medical centre at their doorstep after the Prime Minister announced $60 million for a Cairns University Hospital at James Cook University.

The investment will allow the university to establish a medical centre and research facility that is expected to take pressure off Cairns Hospital.

The new facility is expected to free up about 150 bed spaces from Cairns Hospital and allow for specialist healthcare in the region.

The centre will also allow for the training of doctors and medical professionals in the Far North Queensland Region.
Prime Minister Scott Morrison made the announcement yesterday at JCU's Carins campus with MP for Leichhardt Warren Entsch.

"By delivering our plan for a strong economy we can make investments in projects like the Cairns University Hospital that Far North Queenslanders want and need," Mr Morrison said.

"This will mean world class research and health facilities for Cairns.

"The people of Cairns know the challenges facing the Hospital. We're acting because we've been listening to locals like Warren Entsch, who has been a strong advocate for the project."
Warren Entsch blamed the Queensland State Government for the federal politicians funding an area traditionally the responsibly of the state.

"The staff at the hospital do incredible work and this $60 million investment shows that we've got their backs, and the backs of the more than 250,000 people the Cairns Hospital helps to look after," Mr Entsch said.

"Building hospitals is the responsibility of the state government but they've let this issue drag on for so long we've had to act."


Join the conversation
Thumb up or thumb down on the subject we've covered OR
place a comment below.


* Readers are encouraged to use their full details below to ensure comment legitimacy. Comments are the opinions of readers and do not represent the views of Newsport or its staff. Comments containing unlawful, obscene, defamatory, personal or abusive material will not be published.