Millions invested in Indigenous reef management partnerships
GREAT BARRIER REEF
Last updated:

---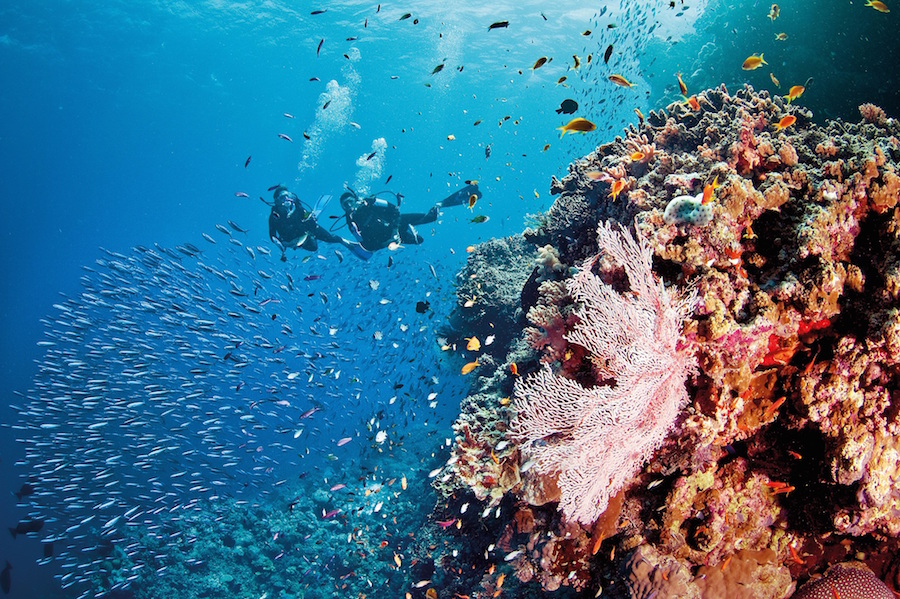 The Great Barrier Reef Foundation (GBRF) has announced it will pour $42 million into reef protection activities with Traditional Land Owners.

The GBRF was thrust to the fore of public awareness when the Federal Government allocated the tiny group $444 million in June last year, without a tender process for the funding allocation.

The group has earmarked 10 per cent of the huge federal government investment in their organisation to scale up and support programs already being run by Indigenous groups on the reef.

GBRF Managing Director, Anna Marsden, said this funding would be used to best support those who have a deep connection to the reef.
---
Related Coverage:
- OFFSHORE CORAL NURSERY A FIRST FOR GREAT BARRIER REEF
- FUNDING A 'GAME CHANGER' FOR GREAT BARRIER REEF
---
"Traditional Owners have an enduring connection to the reef and have been working to conserve and restore it for generations," she said.
"This announcement will ensure that a strategic plan of action can be co-developed with Traditional Owners, building on and scaling up existing activities which include tagging turtles, cleaning beaches, monitoring the health of waterways and remediating land and sea country along the Reef."

The GBRF have flagged the rest of their funding will be channeled into four other key areas of reef management including:
- Water Quality
- Reef Restoration and Adaptation Science
- Crown-of-thorns Starfish Control
- Integrated Monitoring and Reporting

Douglas Shire-based reef research and engagement group, Great Barrier Reef Legacy (GBRL), have praised the GBRF for supporting Indigenous programs on the reef.
"We support any improvement in to Indigenous partnerships on the reef and think doing so is a fantastic intuitive in any way, shape, or form," said GBRL Director of Science Dr Dean Miller.

"GBR Legacy is working with Indigenous Traditional Owners in our region to establish these partnerships.

"We have a lot to offer in terms of partnerships for Indigenous groups, but what they offer us in terms of understanding and connection far outweighs our contributions."

Dr Miller said as long as money is being used to support the reef and engage Traditional Owners, it doesn't matter which organisation it comes from.

See the complete executive summary and investment strategy from the Great Barrier Reef Foundation here.


Join the conversation
Thumb up or thumb down on the subject we've covered OR
place a comment below.


* Readers are encouraged to use their full details below to ensure comment legitimacy. Comments are the opinions of readers and do not represent the views of Newsport or its staff. Comments containing unlawful, obscene, defamatory, personal or abusive material will not be published.