Increased southern stinger activity but nothing new for tropical north
BEACH NEWS
Last updated:

---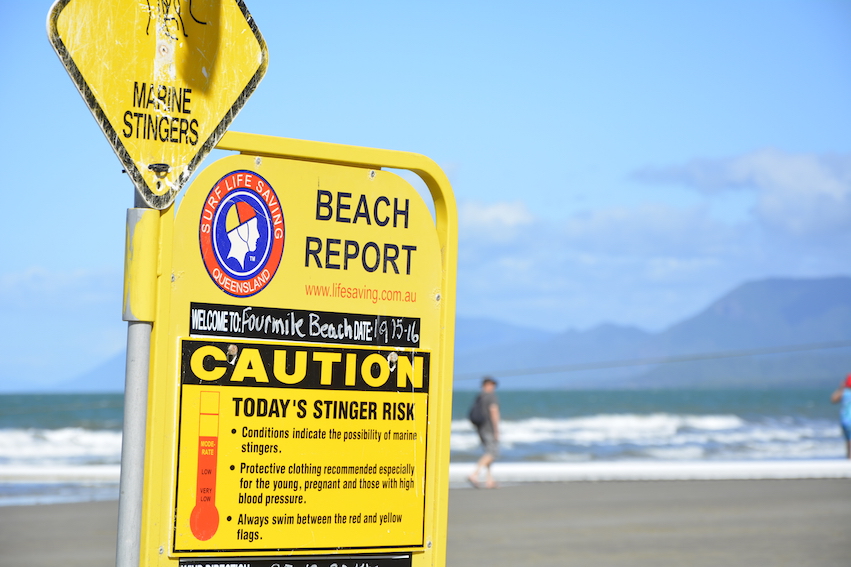 In the warm waters of the Tropical Coast, we are used to taking precautions against the potentially deadly stingers.

Changes in ocean conditions have seen warm water following heavy rainfall running into the oceans and luring jellyfish further south.

Meanwhile, stinger activity at Four Mile Beach has been nothing out of the ordinary according to Senior Lifeguard Connor O'Sullivan.

"Over the last few days, have been a few hair jellyfish floating through," he said.
"We are under high risk for stings at the moment and there have been about 100 people stung in last five days inside the net here.

"There have been no Irukandji stings here that I've been aware of. "

Mr O'Sullivan said these figures are no higher than usual for this time of year.

"It's pretty much business as usual here in Port Douglas," he said.

"We catch a few box jellyfish outside the net which is totally normal this time of year; we know they are out there."
Mr O'Sullivan recommended people swim between the flags and follow the instructions of the lifeguard on duty to minimise the chance of marine stings.
You can monitor conditions at Four Mile Beach on Newsport's BeachCam and keep up to date with the latest weather forecasts.
Check beach opening times and conditions at Surf Life Saving North Queensland's website.
Join the conversation
Thumb up or thumb down on the subject we've covered OR
place a comment below.


* Readers are encouraged to use their full details below to ensure comment legitimacy. Comments are the opinions of readers and do not represent the views of Newsport or its staff. Comments containing unlawful, obscene, defamatory, personal or abusive material will not be published.