Ferry facing delays in clean-up from recent storms
EXTREME WEATHER
Last updated:

---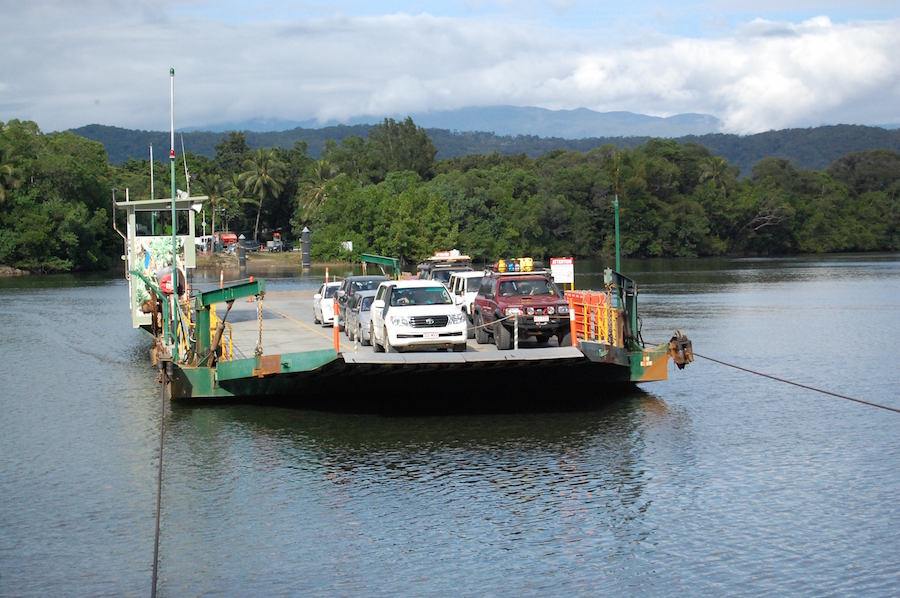 SLOWLY: Some delays for the ferry tonight while mud and sand are removed from the riverbed.
Meanwhile, council officers are busy at work cleaning other areas of the Shire affected by recent weather events.

Council has concentrated its efforts on roads and culverts that need repairing and clearing and will assess other areas as more resources become available.

Douglas Shire Council Mayor, Julia Leu, said the council's first focus is residents' safety.

"It is important that Council focuses its efforts in making our roads and infrastructure throughout the Shire safe and usable for our residents and visitors as soon as possible from these types of weather events," she said.


"Some of these vital works have included clearing trees, rock and debris to reopen Cape Tribulation Road, Upper Daintree Road repairs and clearing debris from various roads in the Mowbray Valley.

"As our resources become available in the coming days we will be commencing work in clearing debris from Four Mile Beach, beginning around the Surf Life Saving Club and patrolled beach area," Mayor Leu said.

"We ask that people using the beach at this time take extra care until the beach is restored and debris removed."
Join the conversation
Thumb up or thumb down on the subject we've covered OR
place a comment below.


* Readers are encouraged to use their full details below to ensure comment legitimacy. Comments are the opinions of readers and do not represent the views of Newsport or its staff. Comments containing unlawful, obscene, defamatory, personal or abusive material will not be published.