Daintree attractions offer tourism multi-pass
REGIONAL TOURISM
Last updated:

---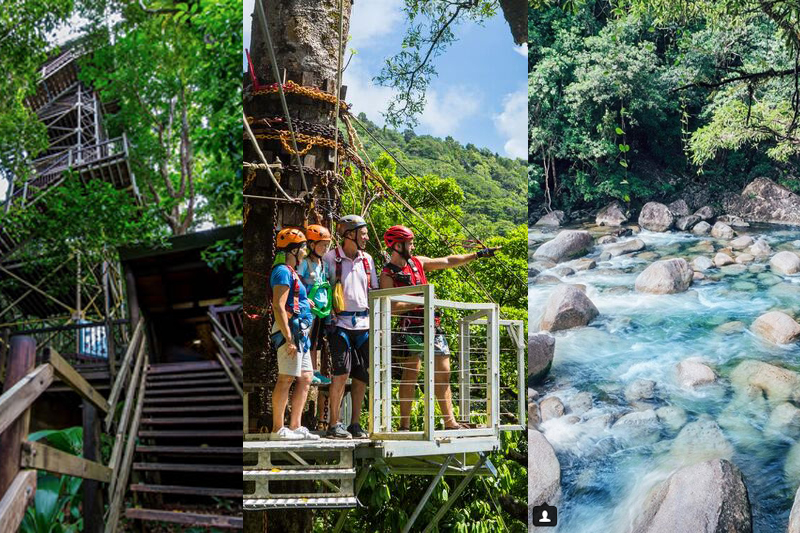 MULTI-PASS: The Daintree Discovery Centre, Jungle Surfing, and Mossman Gorge are all up for grabs with the new Daintree Pass. Image: Newsport.
Three popular tourism hot spots in the Daintree have joined forces and are offering a single-ticket day pass for visitors and locals of the region.

The Daintree Attractions Pass provides entry to the Mossman Gorge Centre Dreamtime Walk, Jungle Surfing Canopy Tour, and the Daintree Discovery Centre.

The pass is suitable for all ages from three upwards and costs $205 for adults and $140 for children between three and 14 years old.
Unfortunately, infants are ineligible for the pass due to age requirements of some of the attractions.

The pass is valid for seven days so users can visit all three attractions in one big day or visit each of the attractions at any time over the week.

Abi Ralph, manager of the Daintree Discovery Centre, said iconic tourism destinations like London, Paris and New York all had a pass that linked their major attractions so it made sense the Daintree had one too.

"People want to experience culture, learn about the history and how our special ecosystem works and have fun," he said.

"The Daintree Attractions Pass checks off all these and more."
Managing director of Jungle Surfing Canopy Tours, Sheena Walshaw, said ease of booking, flexibility, and a discounted price was another incentive for visitors to take up the pass.

"The pass represents value for money and reassures visitors that they will be experiencing the best of what the Daintree has to offer," she said.

For more information visit the Jungle Surfing website.
Join the conversation
Thumb up or thumb down on the subject we've covered OR
place a comment below.


* Readers are encouraged to use their full details below to ensure comment legitimacy. Comments are the opinions of readers and do not represent the views of Newsport or its staff. Comments containing unlawful, obscene, defamatory, personal or abusive material will not be published.