Crystalbrook optimistic despite no definitive date for marina development
MARINA DEVELOPMENT
Last updated:

---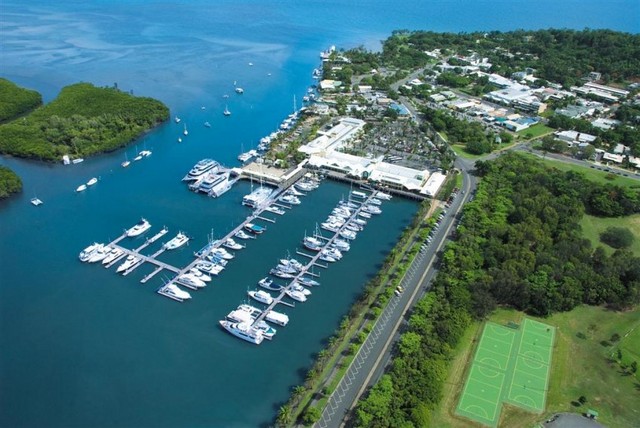 Crystalbrook Collection will not commit to when development of the $200m Port Douglas Marina would start despite reports it could be as early as September this year.

"It really is too tough to say at this point," a spokeswoman for Crystalbrook told Newsport today.

"It all depends on how everything comes together and there is a lot of work that needs to be done before we submit the (revised) Development Application."
---
Related Coverage:
- MARINA DEVELOPMENT WILL GET FAIR ASSESSMENT
- OUTLOOK FOR MARINA DEVELOPMENT COLLECTIVELY POSITIVE
- CRYSTALBROOK COLLECTION BUYS PORT DOUGLAS MARINA
---
The spokeswoman said the company was sharing as much information as possible (regarding their plans) with Douglas Shire Council before the DA was submitted, which could be in the next two to three months.

"But we are moving forward, making progress, but as I said, there is still a lot to be done. It's for this reason I cannot say when development will begin. What's certain, it won't be during the wet season."

By all accounts, Crystalbrook made an impressive start this week when Councillors were treated to a sneak preview of the concept designs.

They were presented by EJE Architecture Director Barney Collins and Crystalbrook Collection Group Director of Hotels, Geoff York.
Limited designs were displayed to the Councillors as they are still a work in progress and not being made public at this point.

"We are very pleased to have received such positive feedback from the Council, however, at this stage, we will not be sharing the images publicly," a Crystalbrook spokeswoman said.

"These will come as we progress with the DA. Right now we want to ensure that we have the Council's support as we continue to move forward."

Douglas Shire Mayor Julia Leu said they included many elements that Council and the community can get excited about.

"The reef and rainforest is the essence of Douglas Shire and these designs absolutely fit that narrative," she said.

"I was impressed with the variety of plants, nautical themed design, extensive public space and boardwalks that could only add to the tropical character of Port Douglas.

"Councillors and I are so excited for the community to see the really clever work that the
Crystalbrook Collection architects have put together."
In April last year, Crystalbrook Collection's first DA was withdrawn after a number of issues were raised with the original scheme.

At the time, Douglas Shire Council sought an information request seeking clarification on a number of aspects, including the design's visual suitability for the tropical village.

The original design of Syrian billionaire Ghassan Aboud's company included a number of waterfront dining and retail precinct, a 130-room luxury hotel, 45 villas and nine apartments.

Cr Leu, meanwhile, renewed council's commitment to working with Crystalbrook Collection to make the new marina a reality.

"We will continue to work closely with Crystalbrook Collection and feel more confident than ever that this development is edging closer," she said.


Join the conversation
Thumb up or thumb down on the subject we've covered OR
place a comment below.


* Readers are encouraged to use their full details below to ensure comment legitimacy. Comments are the opinions of readers and do not represent the views of Newsport or its staff. Comments containing unlawful, obscene, defamatory, personal or abusive material will not be published.