Why does Far North Queensland need daylight savings?
DAYLIGHT DEBATE
Last updated:

---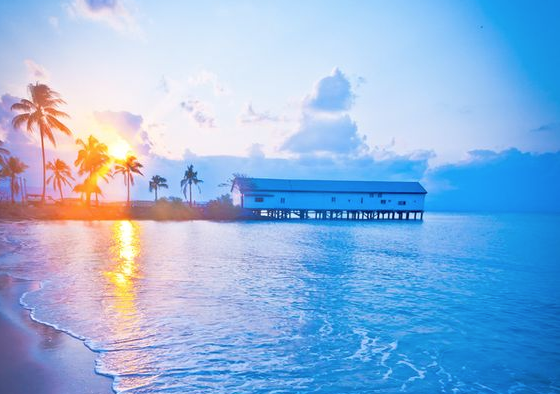 Many Queenslanders want daylight savings trialled across the state, but would it work in Port Douglas? IMAGE: Pinterest
FAR North Queensland does not need daylight savings despite fresh calls for a state trial, according to Douglas Shire Mayor Julia Leu.

A recent poll conducted by The Courier Mail found 88 per cent of Queenslanders were in favour of winding clocks forward and hour. The last time daylight savings was tested in Tropical Queensland was 25 years ago before a 1992 referendum rejected the idea.
With the climate in Port Douglas vastly different to Brisbane, many North Queenslanders believe an extra hour of sunlight over the summer months didn't make sense. Queensland, the Northern Territory and Western Australia are the only states that don't have daylight savings.

"I personally don't support a daylight saving trial and don't believe it would be supported by a majority in Far North Queensland," Leu said.

"Just like it wasn't when it was trialled 25 years ago. I recall at the time, there was relief when the trial was finished. Far North Queensland has a completely different climate and lifestyle compared to South East Australia, with plenty of sunshine hours and opportunities for tropical outdoor living."

The argument against daylight savings, unlike Victoria and parts of NSW, is Tropical Queensland enjoys more sunshine than any other part of Australia. It's also extremely hot over the summer months and the difference in the length of day between summer and winter is minimal.

"It would not be supported by the agricultural sector and children would be finishing school at the hottest time of the day (in daylight savings)," Leu said.

"Given daylight savings would be in our hottest time of year, many people and families with young children prefer the sun to go down, so we can enjoy cooler evening temperatures.

"The last thing we need is to wait an extra hour for the temperature to cool down at this time of year."

Leu said from a business perspective, an alignment with South East Australia time zones mattered less in an ever expanding digital environment.

"Whilst I appreciate it can be an adjustment during daylight saving months, I think we have learnt to live with the different time zone," she said.

"In the increasingly on-line business environment, many businesses already operate very successfully within a global environment and multiple time zones."


Should Far North Queensland trial daylight savings? Write YES or NO in the comments below and have your say!