WATCH: Reef wonders are 'SUP' and about in Port Douglas
REEF CREATURES
Last updated:

---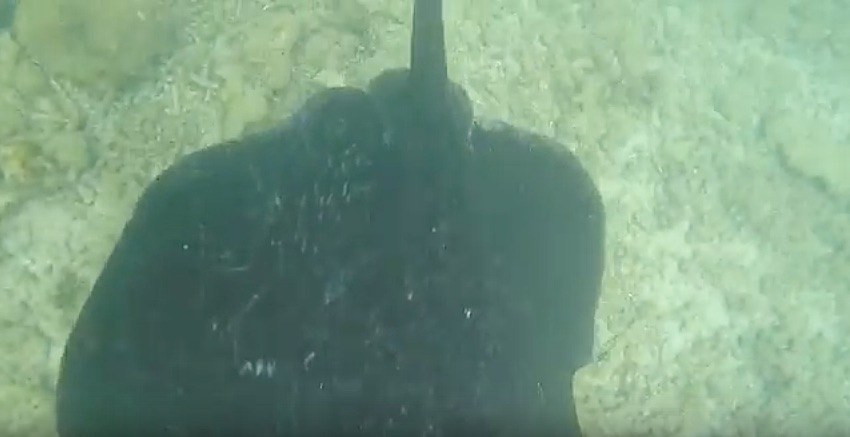 A Bull Ray stingray is captured by an underwater GoPro while on a Stand Up Paddle tour. IMAGE: WindSwell Kite Surfing.
THERE'S never been a better time to enjoy the wonders of the marine world on a Standup Paddle board.
That's the word coming from Brett Wright from WindSwell Kite Surfing and Standup Paddle, and with the vision rolling in from SUPs at the moment it's hard to disagree.

A group exploring the Low Isles at Woody Island last week were blessed when they shared the water with a Bull Ray and Lemon Shark. It's the same breed of stingray that killed Australian wildlife icon Steve Irwin off Batt Reef a decade ago, so the view from the SUP was close enough.


Guide Oliver Murphy-Kurth was able to get a closer look with his underwater GoPro.

WATCH THE VIDEO BELOW!

It comes a week after a majestic Manta Ray was filmed gliding close to shore at Four Mile Beach.

"It's a great time of the year to SUP because it's all happening along the shoreline," Wright said.

"All the food is being flushed down the river systems because of the rain, so there is plenty of plankton and fish to eat.

?"February and March are also the biggest tides of the year so it's a great time to get out on the water and explore."


Have you seen any wildlife on the Great Barrier Reef? Send your vision to editor@newsport.com.au and tell us about it!