WATCH: Giant of the deep spotted off Four Mile Beach
OCEAN GIANT
Last updated:

---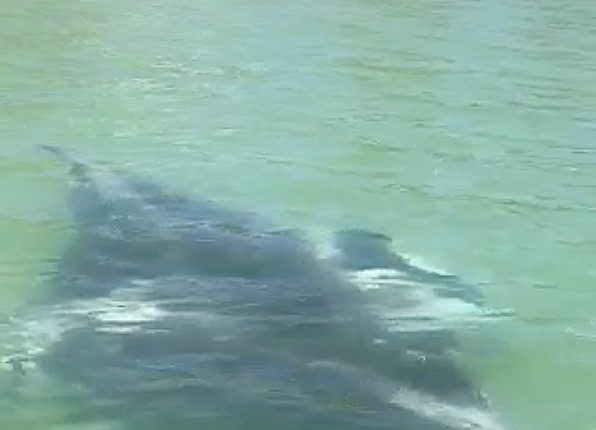 WHAT LIES BENEATH: A giant Manta Ray gliding close to the shore on Four Mile Beach in Port Douglas. IMAGE: Conor O'Sullivan.
AMAZING footage has emerged of a huge Manta Ray swimming off Four Mile Beach.

Conor O'Sullivan from the Port Douglas Surf Life Saving Club captured the ocean giant gliding close to the shoreline while on patrol in Port Douglas.
After slowing down to take a closer look at the ray - which can have a wingspan of over seven metres - the animal decided to make its presence felt by with a flap of its wing as it made a u-turn.

DID YOU KNOW? - 5 Facts about Manta Rays

1. Manta Rays can grow to 7.3 metres from wingtip to wingtip

2. Their life expectancy can be 25 years

3. Manta Rays can leap high above the water surface, possibly to impress females

4. They can eat 30 kilograms of small fish and plankton a day

5. Generally very shy creatures, they are not known for their social skills.