VIDEO: Council disaster management campaign delivers tips directly to the public
WATCH
Last updated:

---
14861
The Douglas Shire's Local Disaster Management Group has rolled out disaster resilience tips and tools in the event of a cyclone or major flooding.
A new "If Only" campaign featuring video clips of locals reliving their experiences during natural disasters will be rolled out on Council's Facebook page and YouTube channel: https://www.youtube.com/channel/UCfbkdTuZmeUSDFkttbBQuEQ

Mayor Julia Leu said the campaign highlights the importance of being prepared for whatever Mother Nature has in store.

"It really brings it home what a devastating impact floods and cyclones can have on your life seeing people you know explaining the impacts natural disasters had on their lives," Mayor Leu said.

"If Only sums up how many people feel after they've lost everything but if you take some precautions and prepare appropriately the impact on your life can be significantly lessened."

New storm tide mapping for Craiglie and Cooya Beach accommodate the growth of these areas since the original storm tide maps were released in 2011. The storm surge maps are available on Council's website: https://douglas.qld.gov.au/evacuation-routes-and-maps/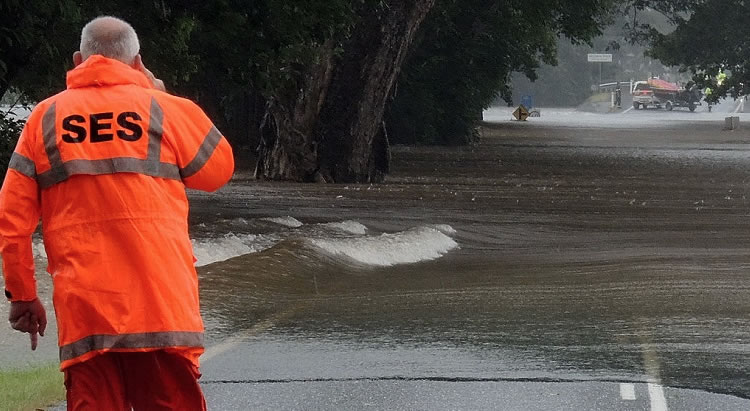 Local residents throughout the Douglas Shire are also urged to check their power box for their colour-coded storm surge zone sticker and contact Council if they live in a storm tide zone and do not have one or need a replacement so Council can arrange.
To check if you live in a storm tide zone, check the maps on Council's website or give Council a call on 4099 9444 during business hours and they will check it for you.

Council has also prepared a Disaster Dashboard that would be activated as the home page of Council's website in the event the LDMG deems it necessary in the event of an impending natural disaster.

Douglas LDMG Coordinator Paul Hoye said the Disaster Dashboard has information from all the LDMG agencies including police, SES, QFES, Ergon, Department of Transport and Main Roads, the Bureau of Meteorology and live mapping of disaster areas.
"Council has assessed the best ways to get information to our communities as quickly and easily as possible in periods leading up to, during and after natural disasters and this was the best method we've come across," Mr Hoye said.
"It features a wealth of information and live updates that can keep our communities informed of any natural disaster situation."