Spiritual resting place gets 'hugely satisfying' access upgrade
MOSSMAN GORGE
Last updated:

---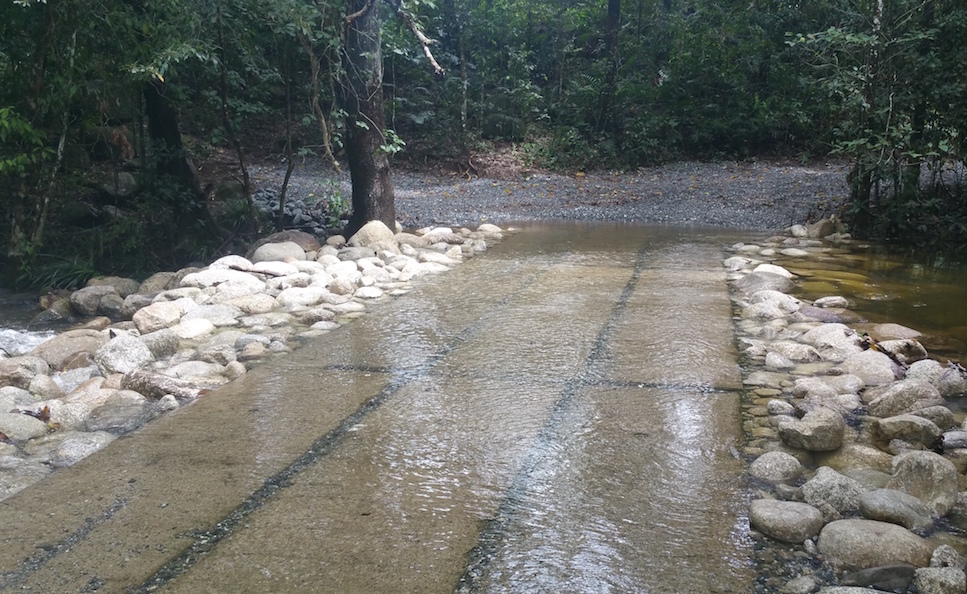 The finished causeway upgrade to the Mossman Gorge community cemetery.
A NEW causeway has been completed for the Mossman Gorge Community cemetery.

The access upgrade will now provide much-needed access to the final resting place, which previously flooded during the wet season.
The project was initiated following discussions with Douglas Shire Council and a number of Kuku Yalanji Elders, including Roy Gibson of Bamanga Bubu Ngadimunku (BBN) in 2015.

"For too long the access had been a huge problem as people and vehicles were getting stuck on the wrong side of the causeway, often at times of grief and bereavement," Mayor Julia Leu said.

"I was determined to do something about this situation and spoke with my fellow Councillors at the time and Council then prioritised the project with its Bama Working Group made up of Council staff and indigenous groups."

The Bama Working Group is an initiative of Council that allows for projects of cultural significance to be treated with the respect they deserve.

"The Bama Working Group is getting some great results in helping us to understand the best and most appropriate way to address what needs to be done while respecting the Kuku Yalanji culture and aspirations," Leu said.

"For the causeway, we also worked with respected local cane farmer Don Murday who owns the property the cemetery is located on to come up with an engineering solution that solved the problem with the sacred site and was delivered by Council in a culturally appropriate way.

"We held a smoking ceremony for contractors with members of the Mossman Gorge community and invited local Kuku Yalanji to work on the project with us.

"It's hugely satisfying to not only complete the causeway upgrade and improve access to the cemetery but to get there through six months of collaboration and cooperation with the Bama Working Group."

The causeway uses materials recycled from the old Bloomfield causeway mixed with rock from the Mossman River.