Sediment reduction program to protect the Great Barrier Reef
WATER QUALITY
Last updated:

---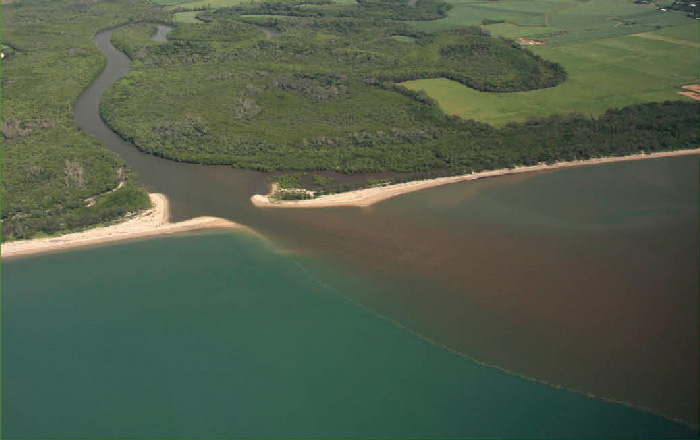 The Queensland Government will provide funding to deliver a four-year urban development erosion and sediment control program to help protect the Great Barrier Reef. IMAGE: Supplied.
A NEW $2 million Queensland Government program will aim to reduce the amount of sediment washing off building and construction sites and flowing into the Great Barrier Reef and Moreton Bay.

Environment Minister Dr Steven Miles said the Palaszczuk Government has provided funding to deliver a four-year urban development erosion and sediment control program through the Water-By-Design initiative.
"The program will be available for development and construction industry members and council staff from Port Douglas to the Gold Coast starting in 2017," Dr Miles said.

"Sediment pollution from building and construction sites puts pressure on waterways and marine areas. It reduces water quality, reduces light penetration through the water column and smothers plants and corals.

"In south east Queensland stormwater runoff from building and construction sites makes up about 30% of the all sediment flowing into Moreton Bay. That translates to about 5000 dump trucks of sediment each year.
"The aim of the program is to build knowledge and understanding among the industry so they can reduce sediment pollution flowing from their sites, as well as equipping local government staff to carry out their important monitoring and compliance roles."

The program responds to the recommendations of the Great Barrier Reef Water Science Taskforce and would help deliver actions under the Reef 2050 Long-Term Sustainability Plan.

Dr Miles said he welcomed the support for the program offered by the Local Government Association of Queensland, Reef Councils, the Healthy Waterways and Catchments and industry.
"Most of the work will centre on the catchments flowing to the Great Barrier Reef. This focussed effort is critical to helping the reef recover from last summer's mass coral bleaching event."

Master Builders Deputy CEO Paul Bidwell said members were committed to reducing their sediment emissions and the association was pleased the Queensland Government has responded so positively to concerns raised by industry.

The Department of Environment and Heritage Protection has contracted Healthy Waterways and Catchments to coordinate delivery of the program in conjunction with industry and councils.
The program includes:

• field days demonstrating best practice and emerging technologies such as high efficiency sediment basins;
• training relating to the erosion and sediment control toolkit;
• local information sharing workshops;
• amending the State Planning Policy to improve erosion and sediment control measures during construction and through water sensitive urban design; and

• introducing graduated penalties for local government urban building and development site erosion and sediment control compliance programs.