New culling vessel to help control Reef threat
GREAT BARRIER REEF
Last updated:

---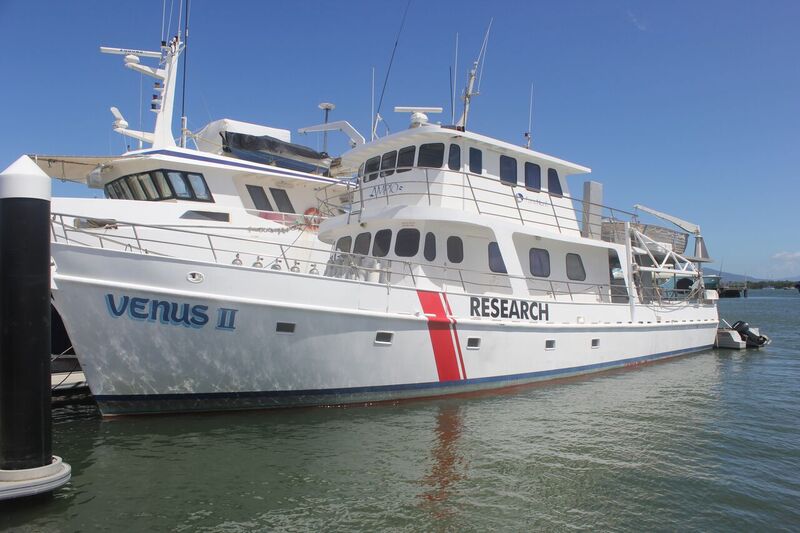 The new vessel, Venus II, will target crown-of-thorns starfish on the Great Barrier Reef. IMAGE: Supplied.
A SECOND crown-of-thorns starfish control vessel hits the water today as part of efforts to protect the Great Barrier Reef by culling coral eating crown-of-thorns starfish over the next three years.

The Great Barrier Reef Marine Park Authority (GBRMPA) awarded the Reef and Rainforest Research Centre and the Association of Marine Park Tourism Operators a $5.6 million tender to operate the second control vessel.
The new control vessel is being funded through the Australian Government's $140 million Reef Trust.

During its maiden voyage the vessel, Venus II, will target starfish control offshore Cardwell, including Rib, Trunk, Bramble and Little Kelso reefs.

Dr David Wachenfeld from GBRMPA welcomed on-ground work to protect coral cover at key tourism sites.

"These reefs offshore Cardwell are ecologically and economically valuable and data from our Eye on the Reef monitoring program indicates the coral-eating starfish are at high densities at these locations," he said.

"We've also received calls from local tourism operators at Orpheus Island Resort, who visit these reefs regularly, seeking assistance with crown-of-thorns starfish at these locations.

"These reefs were not strongly affected by coral bleaching last year, and are well on the road to recovery following damage from cyclone Yasi — we want to keep them on track to recovery.

"The future of the Great Barrier Reef relies on a concerted effort to build its resilience.

"This work is part of a wider suite of measures taking place Reef-wide, regionally and locally to help the Reef bounce back from its worst bleaching on record."

RRRC managing director Sheriden Morris welcomed this important work to boost reef health.

"The extra vessel allows increased research capacity into more efficient ways to control crown-of-thorns starfish populations," Morris said.

"Every adult coral colony we can protect produces larvae to repopulate other reefs downstream, thereby helping the Reef to regenerate."

Since its introduction, the control program has culled more than 400,000 crown-of-thorns starfish.

The focus to date by the vessel MV Hero has been on 21 key reefs that are either popular tourism sites or locations with strong currents that can spread outbreaks. These sites span 75 per cent, or 940 square kilometres, of the reef habitat offshore of Cairns.