Muddies to take on Mulgrave in One Day final
CRICKET
Last updated:

---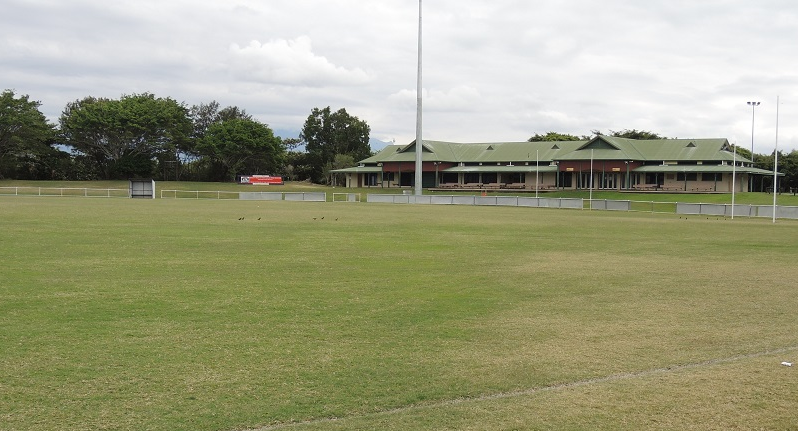 The B Grade Muddies will take on Mulgrave this Saturday in the B Grade One Day final.
WORDS by Keel Sorensen


WITH a win required to secure their top spot on the ladder and to be in the one day final at home, the B Grade Astute Financial Douglas Muddies took on Cairns Norths in a nail biting match at the Mudpit.
It was a hot and windy day and missing Simon Cody but seeing the return of Hayden (Haydos) D'addona and Michael (Schulzy) Schulz, Captain Ethan McCullough won the toss electing to bowl, with openers Kaiden (Skippy) Sorensen and Pete (Happy) Gilmour.

Both bowlers from ball one troubled the North's batsmen with both bowlers picking up wickets in their second overs with Pete taking 3 and Kaiden 1 with some great catches from Jared Stewart, Adam (Bobby) Lucas, Keel (Keelo) Sorensen and Randal Smith with the opposition 4/8 after 8.

A change of bowlers brought on Schulzy and Keelo who continued to put pressure on the batsmen with Michael producing some heat before he picked up his first wicket caught by Pete. Norths batsmen started swinging at anything and things started to turn ugly for the muddies with Norths taking to the spin hitting Keel all over the field with a couple going all the way.

With Norths score starting to accelerate a little to quickly, captain brought in Hayden to slow down the runs and the return of the opening pace bowlers taking the final wickets with also a sensational run out by McCullough. Norths were all out for 92. Wicket takers for Muddies were Kaiden 3/4; Pete 3/15; Michael 2/5; Keel 1/51.

With a bit of work ahead of the Muddies batsmen and aiming for that spot in the finals, Randal and Ethan opened the batting. Muddies needed a good strong start with the bat but it was not the case with Randal out LBW on the first ball followed by Travis Gooch caught behind on his second ball.

Hayden joined McCullough surviving the North's very strong opening bowlers and the new ball before Captain McCullough fell before he could reach double figures followed shortly by Gary (Buckets) Postans. With the Muddies 4/20 it wasn't looking good for the home team.
But it was Haydos and Jared who saved the Muddies and put on a much needed partnership of 58 with both batsmen patiently defending their wicket and finding the gaps, slowly ticking over the run rate, before Jared, who was starting to find some form, lost his wicket on 19.

This brought Pete to the crease, who looked to continue his big bash league with a six on his second ball but out on the next and Hayden who top scored disappointed to be caught down leg on 41.
With 11 runs needed and 3 wickets in hand it was do or die for the muddies and Kaiden and Luco finished on the win making the North's total with 6 overs remaining.

Muddies B Grade are now in the One Day Finals up against Mulgrave Punjabi, a repeat position as last season. Muddies are expecting a tough game of cricket but looking forward to changing the result from last years.
The match is on Sunday February 5 from 1pm at the Mudpit.