Motorists warned over rising floodwaters tonight
FLOOD WARNING
Last updated:

---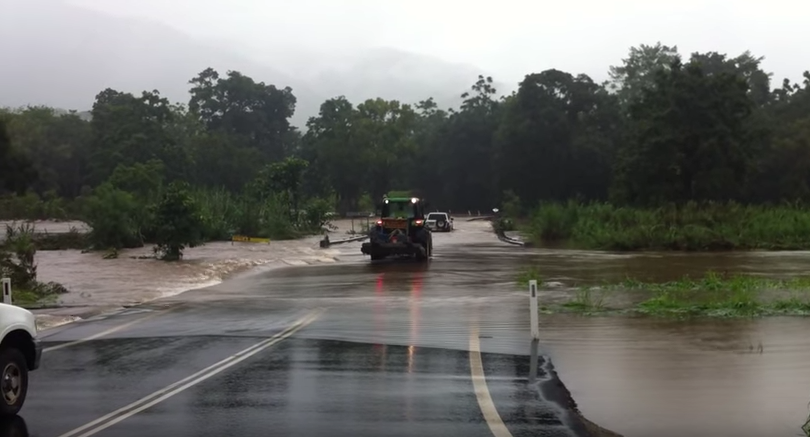 Motorists are being advised that floodwaters are expected to cut through Gillies Highway near Peets Bridge this evening, possibly causing lengthy delays. IMAGE: YouTube.
UPDATE: The Bureau of Meteorology has downgraded the expected peak flooding for the Mulgrave River, meaning the Gillies Highway should remain open.


At this stage, the Mulgrave River is expected to stay below moderate flood levels this evening. However, motorists are reminded conditions can change quickly with further rainfall.

Peets Bridge remains under water and will stay closed until such time as the flooding subsides. The Peets Bridge Flood Camera has revealed many people are still ignoring the road closure by walking and driving through fast-flowing floodwaters.

This is potentially life-threatening behaviour and should not be attempted.

EARLIER: The Mulgrave River is expected to peak at seven metres this evening.
Motorists needing to travel along the Gillies Highway are being advised that floodwaters may cut through it near Peets Bridge, possibly causing lengthy delays.

Peets bridge is currently submerged under fast-flowing water and access to Goldsborough Valley is already cut. Please do not attempt to drive through floodwaters and remember – if it's flooded, forget it.


Watch video below of floodwaters rising over Peets Bridge back in 2013.