Lion-hearted Queenslanders set record in saving lives
ORGAN DONORS
Last updated:

---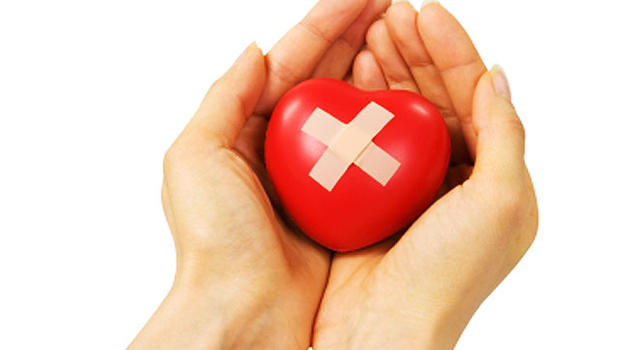 Queenslanders set a new record in organ donation last year. IMAGE: Heart Foundation
MORE than 323 people are alive and well today thanks to big-hearted Queenslanders who last year set a new record in organ donation.

The power of 'yes' transformed the lives of an extra 108 transplant recipients compared to the previous year, thanks to a 47% increase in deceased organ donors from Queensland in 2016.
106 Queensland families last year left a legacy of hope following the untimely death of loved ones.

This is up from 72 families in 2015, and well above the previous Queensland record of 78 set in 2012.

Acting Health Minister Stirling Hinchliffe today recognised the community spirit of Queensland families who honoured the known donor decisions of those closest to them, or chose organ and tissue donation on their behalf.

"At the time of overwhelming heartache, these people have reached out and transformed the lives of so many seriously ill children and adults," Hinchliffe said.

"Donor families put aside their own grief to make this happen for a family they will likely never meet."

In addition to the precious life-saving organs gifted for transplantation, well over 300 Queensland families consented to tissue donation last year. Donated eye, heart valve, skin and bone tissue repairs young children's hearts; restores sight; and helps people recover from life-threatening burns, illnesses or accidents.

Minister Hinchliffe said Queensland's organ donor consent rate rose from 56% in 2015 to 68% last year, giving the strongest indication yet the community was committed to saving more lives.

The number of organs transplanted by Queensland transplant teams also broke records with a doubling in the number of hearts transplanted last year, and 199 kidneys transplanted by the Queensland Renal Transplant Service setting a record for a single statewide centre in Australia and New Zealand.

He thanked the dedicated army of health care professionals who ensure each and every precious gift is safely delivered, from donation specialist nurses to transplant surgeons, from pathologists to theatre staff.

DonateLife Queensland Medical Director Dr Leo Nunnink said Queensland organ donor numbers had been trending upwards over the past decade, having now tripled since 2006.

"Organ donor figures should always be considered with great care, since each represents a tragedy and great loss for a family," he said.

Dr Nunnink said organ donor numbers were influenced by many factors.

"Last year in Queensland there was an increase in both the number of potential donors and the number of families who said 'yes'," he said.

"Changes to the way organ donation is approached both within our hospitals and in our communities have been integral to driving this improvement."

In line with the Chief Health Officer/ DonateLife Queensland's strategic plan to improve organ donor rates:

• More intensive care doctors have had advanced training in family donation conversations (48%)
• donation specialists were present for more donation conversations, providing information and support to donor families under the "collaborative request model"
• key media and education campaigns improved community awareness and donor registration, and,
• a new volunteers program, Community Champions, engaged more everyday Queenslanders.

Dr Nunnink said it was heartening to see more families knew their loved ones' wishes, and more families voluntarily requested information about donation before it had been formally raised by hospital staff (36%).

Queensland's DonateLife Week campaign was particularly effective last year, with over 4500 Queenslanders registering their donation decisions last August, compared to around 2400 the year before.

More than one million Queenslanders are now registered as organ and tissue donors.

For the first time last year, organ and tissue donation decisions can now be registered online with the Australian Organ Donor Register, administered by Medicare. For more information, go to donatelife.gov.au.