Douglas Shire leads charge towards plastic bag-free Queensland
PLASTIC FREE
Last updated:

---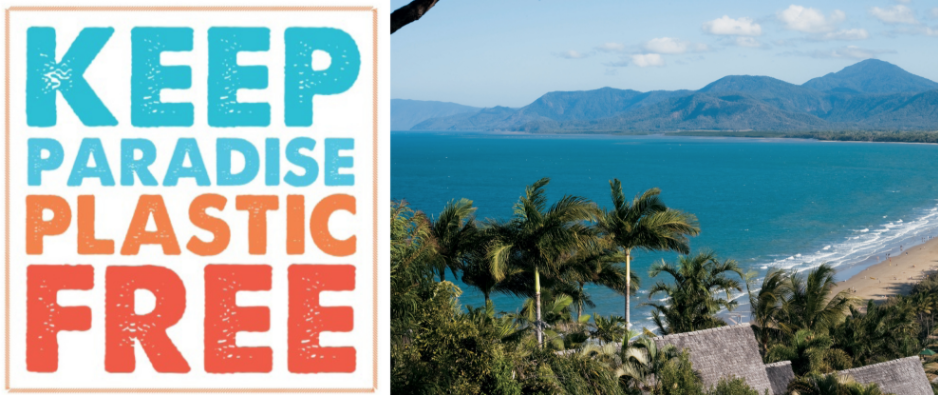 Douglas Shire is leading the way in making Queensland a plastic bag-free state. IMAGE: Douglas Shire Council.
THE Douglas Shire continues to lead the charge towards a single-use plastic bag-free Queensland.

Under the stewardship of the Plastic Free Douglas organisation, which aims to reduce the impact of disposable plastic bags in the Douglas Shire, Council is believed to be the first local government in Queensland to support the State Government's proposed ban on lightweight plastic bags from July 2018.
Mayor Julia Leu said her team had prepared a submission for the State Government outlining support for the initiative and detailing suggestions to encourage retailers and shoppers to embrace alternatives.

"Plastic in our environment severely impacts on marine wildlife including birds and endangered turtles and the visual amenity of our beautiful Shire," Leu said.

"The manufacture of single use packaging is also an unsustainable use of fossil fuel reserves and places pressure on waste management and drainage systems.

"Local governments play an important role in managing the impacts of disposable plastic but the expense is ultimately borne by our communities."

Leu said bans on lightweight plastic bags have been in place internationally for 15 years and national chain stores have already had to implement alternatives in several Australian states.

"Most stores already stock reusable bags for sale, many offer free alternatives to disposable plastic and some have never provided free plastic bags," she said.

"Surveys universally show that a majority of consumers are already in favour of bans and many voluntarily shun disposable plastic.

"In the Douglas Shire, 86 per cent of residents surveyed in 2012 were in favour of a state-wide ban and almost half stated they use single-use bags only when they left their reusable bags at home."

Council's submission calls for other measures including increased funding for improved gross pollutant traps and rubbish control strategies in waterways and the introduction of a container recycling scheme.

To see the full submission go to Council's website.