Councillor 'completely understands' lagoon logic
LAGOON
Last updated:

---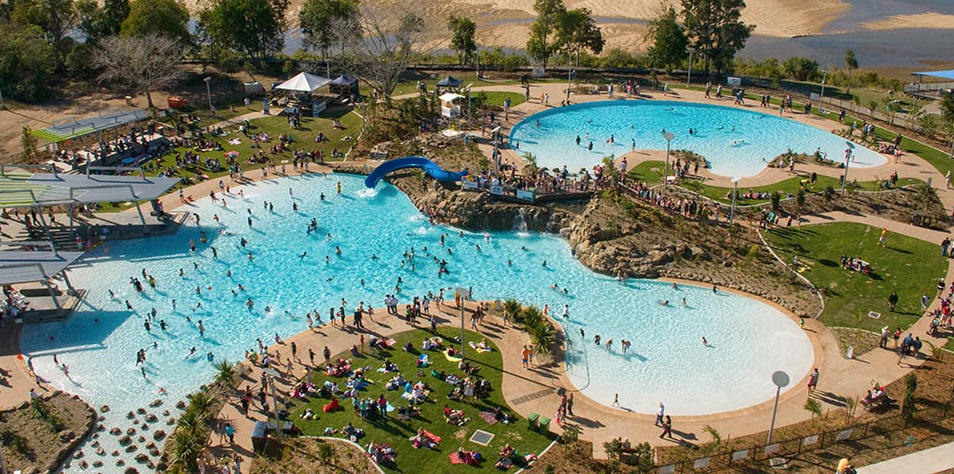 An aerial view of the Blue Lagoon in Mackay. IMAGE: Tourism Mackay.
MACKAY Regional Councillor Ross Walker says he can 'completely understand' the reasoning for a public swimming lagoon in Port Douglas.

His Council spent $12.7 million in 2008 to build a safe swimming area for the central Queensland city as a way to safeguard against the box and irukandji jellyfish.


"One of the major disadvantages to living in Far North Queensland is that you can't swim in the ocean for seven months of the year, and Port Douglas has a lot more crocodiles than us," Walker said.

"The point raised about being able to swim safely is a good one and I completely understand the reasoning for a lagoon in Port Douglas."

Mackay's Blue Lagoon received a total of $8 million from the State and Federal Government to build. It has an annual operating cost of $1.56 million funded through the Council's annual budget, which includes a $550,000 a year contract with Surf Life Saving Queensland for patrols.

Walker said they did not raise any rates or levies to residents to help pay for the lagoon, and the free facility had been 'an enormous economic benefit to the region'.

He said transparency would be important in any future plans for a lagoon in Port Douglas.

"The operating costs are not small so everyone needs to be upfront from the start," he said.

"We decided to make our lagoon free to the public, but if there was to be small gold coin donation or any cost involved then it would need to be discussed at the projects infancy.

"If you make something free and then decide down the track to start charging people, it doesn't tend to go down very well in a community.

"It's a matter of prioritising, in order to build the lagoon a few other things might have to go to the back of the line."

More than 450,000 visitors flocked to Port Douglas last year, comparable to the entire Mackay region despite its population base of 120,000.


Would you like to see a swimming lagoon in Port Douglas? Tell us what you think in the comments below!