Beat the heat and party poolside in Port Douglas
SUMMER PARTY
Last updated:

---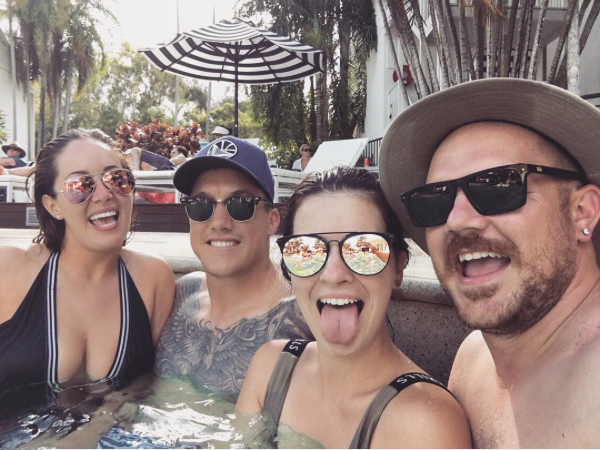 Newcastle Knights rugby league star Trent Hodskinson (blue cap) celebrates with friends at the New Year's Day pool party at QT Resort Port Douglas. IMAGE: Instagram.
WORDS by Rebeccah Shillingford

IT'S fair to say summer has officially kicked in. The humidity is rising and I am becoming a sweaty mess on the daily (hello frizz).
Let's just say it's pretty darn hot this time of year but there are perks to this tropical heat – your skin glows, a refreshing cocktail is always welcomed and lucky for you, we have a number of beautiful waterholes, waterfalls and of course our very own lagoon pool to cool down in. If you're holidaying here, you'll be living in bathers the entire trip and if you live here, well we can only wish it was socially acceptable to rock up to work in our one piece.

So when summer heats up in Port Douglas, you need to come and cool off at the coolest spot in town - QT Port Douglas Resort. Not only because it's a vibe'n place for a dip, or because of its pool bar (#winning), but because the QT pool parties are simply epic.
They have quickly become a weekend favourite for locals and holidaymakers alike keen to par-tay in the tropics. Entry is free and all are welcome, all you'll need are your swimmers and QT will supply the party.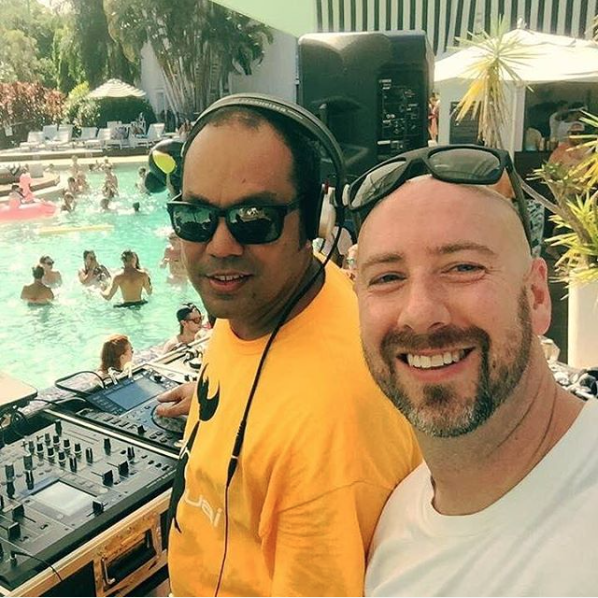 Kicking off in early December, these pool parties have grown in popularity and will become a regular occurrence at QT Port Douglas. The first weekend of summer was welcomed with a Summer Splash pool party, while the New Years Day Recovery session had it all. There was a couple in matching leopard print swimsuits, guys in budgie smugglers and bleached Mohawks, bikini babes, too much fake tan, giant swans and lots of bubbles. It's fair to say it had party-goers from all walks of life. Groovers, movers and shakers united by good tunes from DJ Bart and the buzz of a New Year.

I know, you're eager to find out the next one, am I right? Well, you can be partying poolside all over again this Australia Day, Thursday January 26. We're talking Triple J top 100, snags on the barbie, lots of people in thongs and plenty of XXXX drinkers.

Join in the festivities from 12pm, it's going to be a ripper.