Yacht Club's kitchen demolished
Yacht Club's kitchen demolished
Published Tuesday 19 January 2016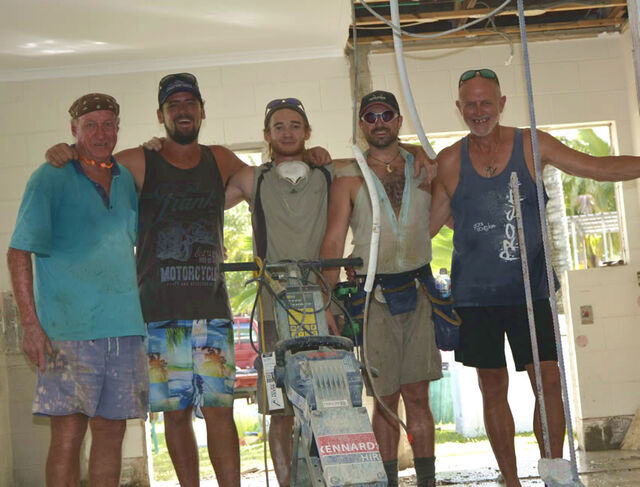 The new kitchen works are well underway at the Port Douglas Yacht Club (PDYC) with completion anticipated for the first week in March.

As part of the stage one refurbishment, the non-compliant ablution block and laundry have now been gutted along with the kitchen.

RELATED:


<link big-plans-for-the-future-of-port-douglas.13189.0.htm>Big plans for the future of Port Douglas Yacht Club
The new PDYC kitchen refurbishment took the current Commodore, Todd Malone, three years of AGM's, discussions and negotiations with the committee and now the work is underway.

"We have been pushing for this, it needed to be done to bring us up to the 21st Century," said Mr Malone.

A new chef has been appointed to run the kitchen, Rick Preen from New Zealand.

"Rick brings extensive global experience working in clubs and pubs. Rick's motive for relocating to Port Douglas was not only to run the PDYC's kitchen. Mr Preen's daughter resides here and works on one of reef tour boats," said Mr Malone.

"Rick will be working on the menu. We will still have our old favourites but with some new surprises as well as using local produce. People want to experience Port Douglas and want local produce. There will be themed nights as well."

With the appointment of the new kitchen operator, it is the PDYC's intention that the transition will be a seamless integration between the catering and club functionalities.

According to Malone, the building works are running to schedule.

"We're 90 per cent through the demolition stage which gives the kitchen an extra 25 square meters. We're also using local tradies," said Mr Malone.

Due to the Club's growth, Malone stated that they were outgrowing themselves and catering to larger crowds, especially during big sailing events like the Mickey Ink, was a struggle for them.

"We couldn't cater for the 300 capacity crowd of the Mickey Ink last year and we're expecting the biggest crowd this year potentially 400 people," he said.

They are expecting to double their previous seating capacity from 150 to 300.

Stage two will commence in 2017 consisting of men's and women's change rooms, showers and a training room.

"I would like to see, within two years, tourists and locals being able walk from as far as South Four Mile Beach all the way to the Port Douglas Yacht Club along the waterfront," said Malone.

Now wouldn't that be a wonderful experience for everyone to have complete connectivity along our pristine and magnificent waterfront.