Sea and tree change for regional Douglas Shire GPs
Published Thursday 7 January 2016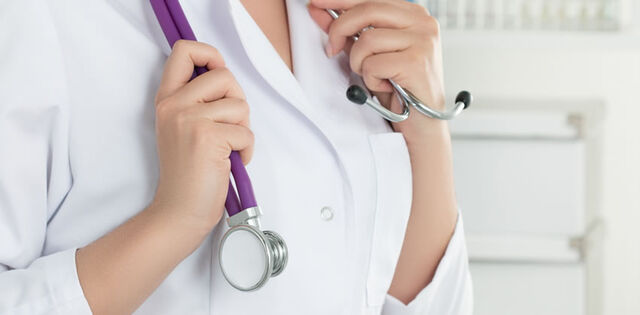 Research has shown that rural general practitioners (GPs) may encounter a greater diversity of patient conditions, together with facilities available to administer primary care, according to The Royal Australian College of General Practitioners (RACGP).

With such a diversity in patient care, the extent to which the GP will engage in any of these activities and roles depends entirely on the rural or remote context in which they choose to practice or the range of general practice skills in which they wish to involve themselves, states RACGP's What is Rural General Practice?

After relocating from Berlin in Germany to Mossman, Dr Alexandra Bernhardi experienced first hand the diversity of patient medial conditions that would not otherwise present themselves in bigger cities.

"Working in this area I find it extremely attractive. On one side we have the Mossman Hospital and specialists in Cairns, but on the other hand we are far enough from Cairns to develop our own style of medicine, and our patients are extremely appreciative of this," said Dr Bernhardi of Mountain View Medical Centre.

There are opportunities available for regional GPs who wish to develop their own field of interest as well as perform a variety of small procedures in a privately owned practice, offering patients the continuity of care.

"Regional GPs are able to tailor their work to a certain degree to their preference, especially within a privately owned surgery, and individualise the style of medicine that they can offer," said Dr Bernhardi.

"Many patients encourage you to challenge and widen your own horizon and step outside of your comfort zone to grow your knowledge, offering a bigger role in the life of a patient," she added.

Under the new Modified Monash Model (MMM, Mossman is classified as an area five. This system was developed to recognise the challenges in attracting health workers to more remote and smaller communities. This means GPs may be eligible for a relocation incentive as well as yearly retention payments.

The Government agreed that the new classification system be introduced to target financial incentives to areas most in need. The previous ASGC-RA classification system was creating perverse incentives for doctors to move to large, coastal towns which did not recognise the challenges of recruiting and retaining doctors in small rural towns reported Rural and Regional Health Australia.

Whilst professionally the opportunities afforded regional and remote GPs are diverse, the lifestyle on offer provides the space in order to achieve physical balance not available in bigger cities.

"Coming from Berlin with three children living on 331 square metres, it is the space here that offers the physical balance. Five days a week it is mostly brain work so it is rewarding to able to be physically active outdoors in this space," said Dr Bernhardi.

Rural or remote general practitioners also benefit from a small community privileged to know local physiotherapists, massage therapists and other allied health practitioners as well as fellow GPs with good collaboration between public and private doctors.