Microbrewery onsite and ready for installation
Published Friday 8 January 2016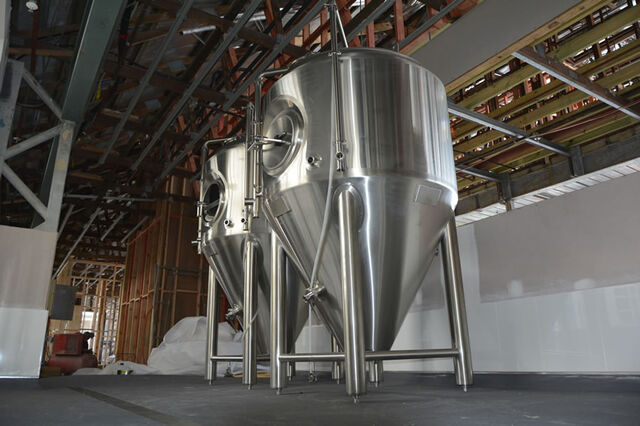 Comprising some 11 stainless steel vessels, the components of a state-of-the-art, on-site microbrewery were being installed yesterday at Hemingway's Brewery development situated at The Reef Marina Port Douglas.

Brewery Consultant Costa Nikias from Beverage and Brewing Consulting in Melbourne was on site to oversee the installation and expected to have all equipment in place by yesterday evening. Once in place the equipment will be commissioned and will take approximately one month before testing begins.

The key pieces of equipment being installed include a hot liquor tank, colt liquor tank, six 5,000 litre fermentation vessels, two bright beer tanks and a 12HL mash tun, which is a vessel used in the mashing process to convert the starches in crushed grains into sugars for fermentation; and a 12HL kettle, considered the heart of the brewery.

Construction began last August, with the much-anticipated two-level venue set to open in May this year. The multi-million dollar development is destined to inject an exciting new energy into the town's busy marina hub.

Hemingway's will match a growing demand in the global market for craft beer. When compared to commercially manufactured brands, craft beer is a fresher and healthier alternative (unfiltered, unpasteurized and preservative free), made from just four ingredients.

Incorporating a bar and restaurant with children's playground over 850 square metres, Hemingway's will include indoor and outdoor seating for at least 450 people, spacious decks and panoramic views of the marina.