Local wellness retreat named as Qantas top ten luxe retreats in Australia
Published Thursday 14 January 2016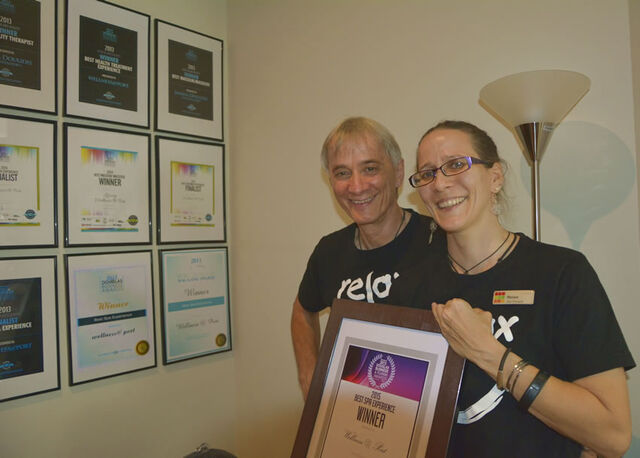 Mind and Motion Director and Co-Owner Frank Frikker and Co-Owner Renee Allert arrived in Port Douglas 11 years ago to escape the hectic corporate world they both inhabited.

Since "saying goodbye to the corporate world" they both have been busy establishing themselves as holistic wellness service providers with Miamo Retreats, a subsidiary of Mind and Motion. They have developed a wellness retreat for busy corporates and anyone desiring to reconnect.

"With so many interactions, many corporate players have lost the knack of making real connections with their team, their clients, themselves and maybe even with life itself.

"To be named amongst Qantas Travel Insiders' the top ten luxe wellness retreats who set the benchmark, we didn't expect it and we are very excited," said Mr Frikker.

Miamo Retreats has been developed for the Wet Tropics with the support of Australians National Landscapes a partnership between Tourism Australia and Parks Australia.

From April 2014, in collaboration with Alan and Susan Carle owners of Botanic Arc Retreat in Whyanbeel, Miamo Retreats' programs have cornered a niche market through this government-supported program.

"The health and wellbeing industry is a growing market. Especially wellness tourism shows substantial international growth in recent years. It also is a growing niche market in Australia.

"This follows general trends on consumers seeking healthy lifestyles, stress management and work-life balance programs.

"Consumers are seeking to learn how to integrate wellbeing into their everyday lives and hence take wellbeing into their own hands."

It is reported that wellness vacations and programs are likely to become increasingly adopted by organisations as an incentive to motivate individuals and teams to reach performance goals Mr Frikker advised.

Renee Allert, an engineer in her corporate life, is a certified Wellness Trainer, TouchLife Massage Therapist Assistant Trainer, and Trainer for Holistic Baby Massage and has completed Shiatsu training in Japan and Reiki training in Hong Kong.

Frank Frikker, a 20-year corporate veteran in Asia, Saudi Arabia, Egypt, Korea, Hong Kong and Japan, has since studied psychology and workplace psychology and is a Certified NLP (Neuro-Linguistic Programming) Master and Trainer and holds a Diploma in Professional Counselling.

"We want to create 'aha' moments to inspire and encourage people to learn and take home what they have learned," said Mr Frikker.

They also offer wellness packages at Niramaya Villas & Spa and Thala Beach Eco Resort.