Drugs, binge drinking and cigarettes; Queenslanders exceed other states
Published Tuesday 12 January 2016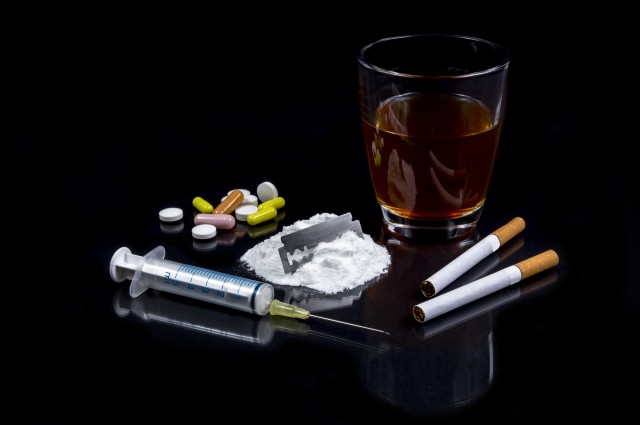 The Queensland Mental Health Commission prepared the Queensland Alcohol and Other Drugs Action Plan 2015-17 revealing that Queenslanders continue to drink alcohol at risky levels and smoke cigarettes at levels exceeding other Australians.

In a media statement issued by the Commission on 7 December, 2015 it states that "forty per cent of Queenslanders engage in single-occasion risky drinking, with one-third of young adults (late teens to 20s) drinking 11 or more standard drinks on a single occasion, placing them at very high risk."

Did you know that alcohol is responsible for just under half of the overdose ambulance call outs and is the most common contributing factor to fatal road crashes?
Queensland Mental Health Commissioner Dr Lesley van Schoubroeck said treatment services and law-enforcement alone cannot prevent and reduce the impact and harms of problem alcohol, tobacco and drug use.

"It's time for all Queenslanders to stop and think about their relationship with alcohol in particular, because we seem to have a culture that says it's okay to drink to excess. It's a mistake to think binge drinking doesn't cause harm," she said.

While issues surrounding alcohol and tobacco abuse appear to be more openly discussed and less stigmatised, the subject of illicit drugs, in particular ice (the crystalline form of methylamphetamine) are swept under the carpet.

There needs to be as much open dialogue on this topic within the community to ensure necessary actions and responses are in place to prevent and reduce any impact on the individual and the wider community.


RELATED:
<link opinion-ice-a-harmless-name-for-a-dea.12369.0.html>Opinion Ice a harmless name for a deadly drug
<link mossman-school-ice-rumours-unfounded-po.12336.0.html>Mossman School Ice rumours unfounded
Newsport conducted extensive research on a local level as well as engaging several key stakeholders within the community to begin an open dialogue to ascertain the relevance and importance of an ice related forum facilitated by Member of Leichhardt Warren Entsch, for our community stakeholders.

We contacted Queensland Health, Queensland Police Service, Far North Drug Squad, Douglas Shire Council Mayor, Mossman Hospital, Cairns Hospital, Port Douglas Police, Mossman Police, Port Douglas Neighbourhood Centre, Mossman Community Centre and Mossman High School, the result of which was that a stakeholder forum would be well received.

The issues surrounding ice use and its impacts are complex. While action will be required across multiple fronts simultaneously, it is particularly critical that existing government efforts in law enforcement and border protection are enhanced to ensure that those doing the worst harms to our communities are stopped, and supply of the drug is contained, states the National Ice Action Strategy.

"While agencies are acting to improve responses and address impacts, only so much can be done without a change in culture and attitude towards drinking, smoking and using other drugs," said Dr Lesley van Schoubroeck.
The aim of the Queensland Alcohol and Other drugs Action Plan 2015-17 is to deliver better collaboration across government and the community sector to address Queensland's binge drinking and other drug-related harms.

The plan also includes the Government's recent introduction of legislation to reduce alcohol service hours and ban the sale of rapid consumption and high-alcohol content drinks after midnight.

Despite the overwhelming evidence surrounding the fatal impact that alcohol and tobacco can have on individuals and the subsequent flow on effect of potential harm caused to the wider community, we still have a culture that accepts excessive drinking and smoking.

Given the statistical evidence available on the damage caused by alcohol and tobacco related abuse, the subject matter has yet to be referred to as a pandemic or epidemic while the illicit drug ice, the crystalline form of methamphetamine, has been by the media in an attempt to sensationalise the issue.

While the use and prevalence of methylamphetamine is a concern for police, health and other emergency services, parents, families as well as the wider community, the descriptors 'pandemic' and 'epidemic' are medical terms with well-defined definitions that don't apply to drug use or crime, according to Queensland Health's frequently asked questions on crystal methamphetamine 'ice'.

This type of terminology, according to Queensland Health, can serve to increase community anxiety and heighten the stigma attached with drug use. This may result in people that have problems with methylamphetamine being less likely to seek help and support. This type of terminology can also create perceptions that methylamphetamine use is 'the norm' which may unintentionally promote its use, particularly among young people.

Available published research suggests there has been no significant increase in the number of people using methylamphetamine in the overall population. However there has been a 50% increase in the number of regular methamphetamine users who report using the 'crystal' form of the drug (National Drug Strategy Household Survey, 2013).

In 2013, the use of methylamphetamine was reported at 2.1% of the population. Of this 2.1%, the reported use of ice by methylamphetamine users has more than doubled from 22% in 2010 to 50% in 2013 as stated by the Australian Government National Ice Taskforce.

Law enforcement continues to police the "supply reduction" in order to prevent, stop and disrupt or otherwise reduce the production and supply of illegal drugs; and control, manage and/or regulate the availability of legal drugs. Together with regulatory agencies in partnership with industry, law enforcement also scrutinise the importation and sale of precursor chemicals, which could be turned into illicit drugs.

According to Queensland Health reports, in Queensland there are a high number of small-scale addiction-based clandestine labs identified by police.

Queensland recorded three times the number of clandestine laboratory detections than any other state or territory in 2013-14 (IDDR 2013-14).

Organised criminal networks are involved in the manufacture, distribution an importation of methylamphetamine.

Evidence suggests that most consumers purchase methylamphetamine from people they know or who they associate with, such as friends, or friends of friends.

While law enforcement continues to police the "supply reduction", as a community we can concentrate on the "demand reduction". It will take a holistic approach to prevent the uptake and delay the onset of drug use, reduce the use of drugs and support people who are dependent to recover and reconnect with the community.

Ice is a powerful stimulant which causes disproportionate harm to the community – for example drug driving, aggression and violence. This is why the Commonwealth established the National Ice Taskforce to work with the states and territories to develop a National Ice Action Strategy that builds on existing efforts.
Dr Alison Overland, Clinical Director for Mental Health and Alcohol, Tobacco and Other Drugs Services (ATODS), Cairns and Hinterland Hospital and Health Service states that addiction is a cause for concern.

"One of the biggest concerns about ice is how addictive the substance is, the transition between the intoxication phase and the addiction phase can be as little as one use.

"Once this or any other addictive substance begins circulating in a community, which may have had limited or no exposure in the past, there is a chance of a high level of uptake and the subsequent negative lifestyle behaviours become more high profile.

"However, it is import to note that alcohol use remains the most common presentation to ATODS in the Far North followed by marijuana and amphetamines, however, methylamphetamine is becoming more widely used.

"Methylamphetamine referrals to ATODS services make up about two per cent of our clients, whereas alcohol referrals account for more than 50 per cent," said Dr Overland.

Newsport contacted Queensland Police Service (QPS) and the Far North Drug Squad to obtain statistical data on ice related incidences on a local level. Data collected in police reports capture the data as "drug possession charges" and not in accordance with the specific seized drug.

"You would be required to drill down into each report to find what the seized drug was.

"The same goes with other crime. If someone was under the influence of ice and then say, stole a car, the crime report would be categorised as 'motor vehicle - steal or unlawfully use' or similar," said Senior Constable Russ Parker from Far North District Crime Prevention.

QPS stated that statistics couldn't be broken down to the Douglas Shire area specifically as it forms part of the Cairns Police Division. Statistics can only be collated as a whole category of amphetamine/methylamphetamine and not ice specific.

Data provided by the QPS Police Media and Public Affairs Group on Amphetamine-type stimulant drug seizures provided by Cairns Police Division for the period 1 July 2014 to 30 June 2015 states the following drug forms seized: 61 crystal count, 42 liquid count, 1 other count, 6 powder count, 11 rock count, 253 tablet count.

While statistical data available regarding amphetamine/methylamphetamine does not represent epidemic proportions on a local level, this outcome still must be reduced.

Ice remains a significant threat to families and communities across Australia, and all governments need to work together to send a strong message that ice is a harmful drug and its use is not acceptable.

The Australian methylamphetamine market will continue to grow in the short to medium term. This expansion can only be addressed by the collective efforts of the Australian Government, state and territory governments, non-government organisations, industry and the community.