Barbados – the perfect mix of cocktails, music and water views
Barbados – the perfect mix of cocktails, music and water views
Published Thursday 28 January 2016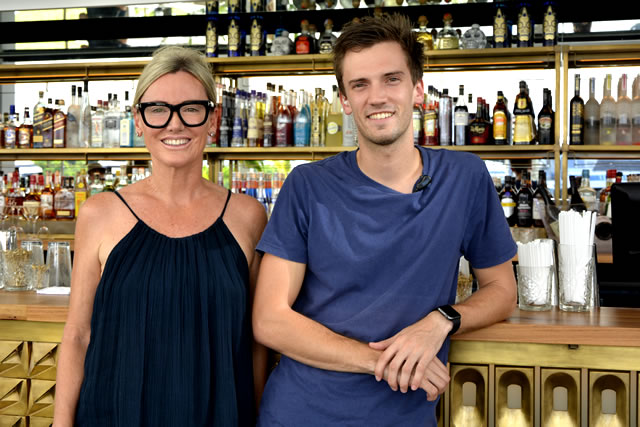 Since their initial soft launch in late December, Barbados, a "chilled new bar" at The Reef Marina Port Douglas, has opened to the public offering a welcoming and luxurious experience where "attention to detail has been second to none."

Positioned on The Reef Marina overlooking the Coral Sea, Mossman Ranges and Daintree National Park, Barbados has been a family affair from the beginning.


Wendy McWilliam and son Edward McWilliam-Kerry have worked tirelessly on the project and have left no stone unturned when it comes to providing a premium experience for their Barbados patrons. Wendy's daughter Sophie has also been involved in-between shooting movies while working in the film industry. Between them they've been meticulous in their mission to provide a welcoming and friendly atmosphere amidst a stylish and sophisticated setting.

"Every day of the design and development of Barbados, which took over 12 months, was a fantastic experience", said Ms McWilliam.

"Being able to see our dream evolve and spending every day with my son… I have been very fortunate.

"We are a very positive family and our major decision-making has always been on the same page, so having this partnership with my children is incredible. Together, we're a great team."

With a strong focus on developing a culture of creating an environment where every guest is made to feel special, Ms McWilliam said hospitality is all about connecting with people in an authentic way.

"It's about making people feel comfortable, relaxed and welcome, it's being warm and friendly, it's not business" she said.

"We set high standards and expectations while at the same time inspiring our team. We all have something to offer and different experiences that collectively can add to a successful team without the hierarchy."

Leading up to their soft launch, they carried on with their optimistic philosophy of "don't stress, just get in and do it".

"By the time of the soft launch it felt like we had been doing this for ever, it was organic and so natural for my family," said Ms McWilliam.
"We witnessed all the pieces of the jigsaw puzzle coming together, and that is why it took over 12 months – the goal was to get it right."

Ed McWilliam-Kerry is involved in the operations of the premium bar and menu, and said his attention to detail is paramount in the delivery of superior service and quality product in combination with a luxurious experience.

"We have made some great decisions and we like to lead by example. While we have had some lessons to learn, we are committed to improve where we can and expand on things that are working really well.

"Our team have also had some input and we strive for a cohesive committed team, while still being able to have fun. We look after and value our staff and the workplace environment", said Mr McWilliam-Kerry.