Advance Cairns says goodbye to CEO
Published Monday 11 January 2016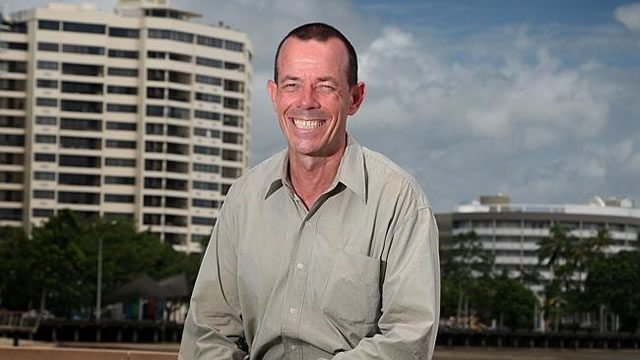 After commencing with Advances Cairns in March 2013, shortly after its restructure into the 'Committee' format, CEO and Company Secretary Mark Matthews has resigned.

During his tenure as CEO, Mr Matthews has seen membership growth including a new class of Platinum Members, together with the restructuring of the Advance Cairns Constitution to transition the company board to a smaller operational group and introduce an Advisory Council of business leaders from the Membership.

Mr Matthews was the final keynote speaker at the recent 2015 Douglas Business Forum held in November 2015. One of the underlying issues identified at the close of the forum, which was highlighted by Mr Matthews, as well as being an issue that the attendees could all agree on, was the inconsistent internet connectivity.

Following the Forum, Douglas Chamber of Commerce instigated a meeting with Mayor Julie Leu regarding the issue, and since then momentum has gathered in the quest to find a workable solution.

"As Mayor, I have organised a meeting with the Telstra Business team this week and have invited the Douglas Chamber of Commerce to attend the meeting to raise any issues on behalf of businesses, as part of our joint efforts to improve internet connectivity in the Douglas Shire," said Mayor Leu.

Council also convened a meeting with NBN and invited the Chamber to discuss the NBN rollout in December.

"The fixed wireless rollout has already occurred in Miallo and Newell Beach and is expected to occur in Mowbray later this year.

"Construction for the NBN rollout is scheduled for early 2017 in Port Douglas and mid 2017 for Mossman," said Mayor Leu.

Advance Cairns plays a key role in advocating for public and commercial investment in major projects and initiatives in Far North Queensland.

"These include advocating for investment in water security and health services, aviation route development and a reduction of passenger movement charges, maintaining the electricity equalisation subsidy in regional Queensland, investigating the removal of the import requirements for superyachts, improvements to National Disaster Relief and Recovery Arrangements and supporting tourism industry funding reform," said Mayor Leu.

In a statement released by Advance Cairns Chair Trent Twomey, it stated that Mr Matthews quickly understood the issues and opportunities facing the diverse tropical economy.

Advance Cairns have engaged Mr Rob Gaison as Acting Chief Executive Officer, to manager the organisation whilst a new CEO is sought.

Mr Giason has over 40 years of tourism and regional economic manager and marketing experience.

Mr Matthews is leaving Advance Cairns to pursue new opportunities to continue his career in public advocacy and business and to reunite with his family in Melbourne.

Newsport contacted Mr Mark Mathews for comment, as well as Gerry Ireland from Douglas Inc.