Youth encouraged to create aerosol art at Wonga Beach
Youth encouraged to join aerosol mural workshops
Wednesday January 7 2014, 2:20pm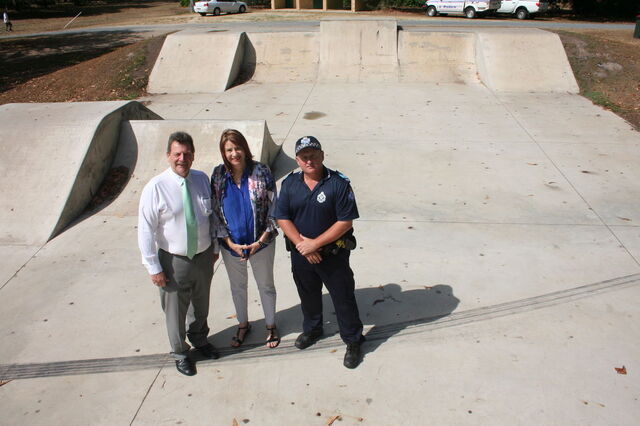 Douglas Shire youths are being encouraged to learn some new skills and get involved in a group collaborative mural at the Wonga Beach Skate Park.
Council has organised for local aerosol artist Daniel "Wally" Wallwork to conduct six days of workshops to teach local youths the intricacies of design and aerosol (graffiti) art from 12-17 January.
The first mural to be painted on the Wonga Beach Skate Park will be a group collaborative mural.
Wally will demonstrate the complete process of how to take a drawing or design and step-by-step turn it into a completed mural, with all participants will be involved in this process hands-on.
Participants will also be shown the correct and safe use of the materials as well as advanced aerosol techniques and inside tips.
Mayor Julia Leu said the collaboration with Mossman Youth Centre gives the youths who use the Wonga Beach Skate Park a sense of ownership.
"This great new community facility was built and opened by Council last year to give local youths somewhere they can enjoy outdoor activities with their peers," Mayor Leu said.
"It's been great to see so many young people enjoying the Wonga Beach Skate Park and having the opportunity to create their own mural for it will only further strengthen their connection with it."
The free workshops are open to any youths over 10 years of age and will be held daily at the Wonga Beach Skate Park from 12-17 January between 10am-2pm, weather permitting.
A sausage sizzle fundraiser for the Mossman Youth Centre will be held at the Wonga Beach Skate Park from 12.30pm on Monday, 12 January. A free bus is available on Monday only, leaving the Mossman Youth Centre in Mill St at 11am and returning at 3.30pm.
There is no need to register for the aerosol art and design workshops, simply arrive at the Wonga Beach Skate Park and get creative.
For more information contact Council on 4099 9444.