Taste Port Douglas moves to August for global exposure
Wednesday January 14 2015, 10:05am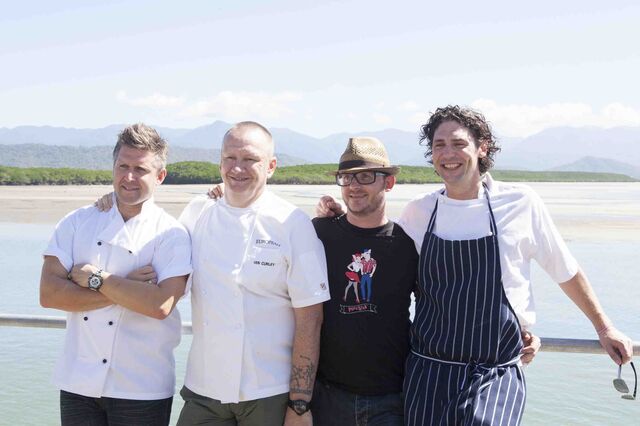 Port Douglas, December 13, 2015 - Fresh local produce, unique food experiences and some of the best restaurants and chefs in the country will be celebrated as one of Port Douglas' most exciting culinary events returns with an expanded format in August 2015.
Running over three days from August 21-23, event director Reina Patrick said Taste Port Douglas promised a dynamic weekend filled with inspirational cooking, unforgettable dining experiences and a unique educational opportunity to learn from some of the country's most talented food experts.
"We have kept the very best of Taste Port Douglas and have continued to build on this to create an exciting three-day event incorporating celebrity chef dinners at Port Douglas and Palm Cove, master classes, food trails and the two-day Taste Port Douglas celebration of all things food," she added.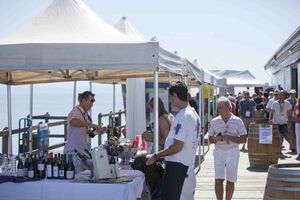 Ms Patrick said this would include local restaurant food stalls, produce stalls and demonstrations, wine tastings and talks, celebrity chef cooking demonstrations and live music.
This popular food event was previously held during Port Douglas Carnivale in May, however, Ms Patrick believed moving the event to the high point of the tourism season presented unlimited opportunities for the popular event.
Ms Patrick together with her husband Spencer, who own and operate Port Douglas' only hatted restaurant, Harrisons Restaurant and Bar, as well as Bucci Ristorante, are passionate advocates of of the region's restaurants and producers.
"We want the world to sit up and take notice of the fine restaurants and exceptional produce this region has to offer year round and August, which is the busiest time of year for Port Douglas, is the perfect time to do this.
"Taste Port Douglas is our opportunity to shine the spotlight on Far North Queensland's unique food industry and be known as one of Australia's most exciting produce regions.
"Coffee, tea, vanilla, cocoa, tropical fruits, macadamias, cheese, yoghurts as well as some of the best beef in the country, unbelievable tropical fish such as Coral Trout and more – you name it and we have it in Far North Queensland," she said.
Celebrity chefs are again on the menu but Taste Port Douglas is not yet lifting the lid on the full content for this year's food festival, however, foodies can expect contenders from some of the best eateries around the country will be making guest appearances over the three days.
Guests in previous years have included Colin Fassnidge of Master Chef and My Kitchen Rules fame, celebrity chefs Massimo Mele and Ian Curley, local chefs Spencer Patrick, Nick Holloway, and Tony Sassi as well as Todd Malone.
"I want the Taste Port Douglas event to ensure the Port Douglas food scene becomes part of the Queensland and Australian food conversation on a regular basis," Ms Patrick said.