Residents urged to prepare ahead of king tides
Monday January 19 2015, 4:40pm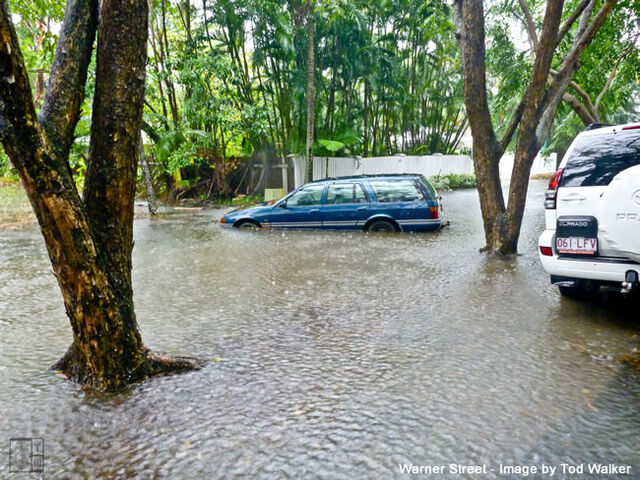 Coastal residents across the Douglas Shire are being warned that large king tides are on their way, starting on Tuesday.
The first of the high tides is expected to at 8.45am at three metres high and again at 8.30pm at 2.4 metres high.
This will be followed by a bigger tide on January 21 with 3.1 metres at 9.20am and a 2.4 metre tide at 9.15pm.
Douglas Shire Council Mayor Julia Leu said council had been preparing the shire's infrastructure ahead of the floods, but urged residents to be ready for flood conditions just in case.
"In preparation for the wet season, the stormwater pits are cleaned to assist with carrying water away from the street guttering," Cr Leu said.
"While every effort is taken to prevent the clogging of the storm water drains, some flooding does occur in low lying areas such as Mudlo, Mowbray, Grant and Warner Streets, particularly if we get significant rainfall. Motorist are advise to not drive though the flood waters as tidal flooding is salt water and may cause damage to vehicles if driven through."
Council has placed sand and sandbags at the rear car park of the Port Douglas Community Hall and at the rear of Council's Administration Building in Mossman. You must bring a shovel or other tool for filling the bags."
"In the other beach areas it is expected the tide will reach and may exceed the high tide water mark. It is also possible jetties and boat ramps will be submerged. As with all flooding the community are encouraged to avoid flood waters.
Signage is erected in the event the road is flooded.
More council flood advice can be found here.