Labor pledges $100 million to Reef health
Thursday January 15 2015, 10:30am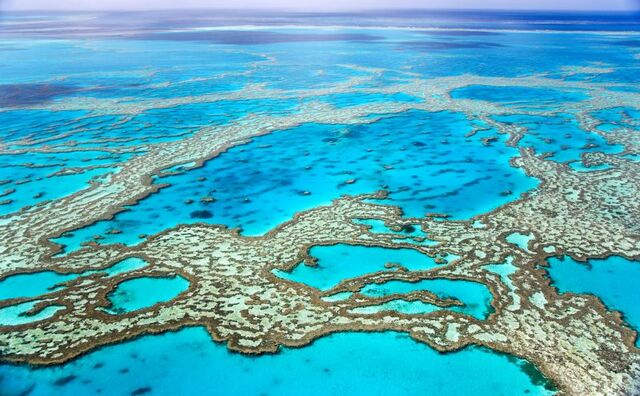 Queensland Labor has pledged an extra $100 million over five years to improving water quality on on the Great Barrier Reef if elected.
Opposition leader Annastacia Palaszczuck announced the pledge in Cairns yesterday, saying a Labor government would invest $20 million per year in water quality programs and also create a high-level task force of key stakeholders, in addition to lobbying for increased Federal Government funding.
"The poor health of the Great Barrier Reef has attracted international attention," Ms Palaszczuk said.
"Australia faces the real possibility that the United Nations' Educational, Scientific and Cultural Organisation (UNESCO) World Heritage Committee will decide to officially list the reef as 'in danger' in 2015.
"Our knowledge of the scale of the threats facing the Great Barrier Reef has increased markedly over the last few years but LNP governments at both levels have not increased their commitments in line with our increased knowledge.
"The Abbott Government has even cut funding to the Great Barrier Reef Marine Park Authority (GBRMPA) and the Australian Institute of Marine Science (AIMS), the very organisations charged with the responsibility of protecting and conducting research on our Reef."
Labor's main targets for water quality improvement focus on reducing run-off in key catchment areas such as the Wet Tropics and the Burdekin, such as reducing nitrogen run-off by up to 80 per cent and total suspended sediment run-off by up to 50 per cent by 2025.
Labor's announcement comes after their previous declaration to to ban the dumping of capital dredge spoil within the Great Barrier Reef World Heritage Area.
Josh Coates at the Cairns and Far North Environment Centre (CAFNEC) welcomed the announcement but said even more was needed to ensure Reef health.
"We are very supportive of this important announcement, which is a step in the right direction and would represent a significant improvement on the current situation," Mr Coates said.
"We also note that this funding figure falls short of the figure that the science and natural resource management community are telling us will be needed to meet current water quality improvement targets - overall early estimates are looking at $500 million over five years being closer to the mark, acknowledging that a significant amount of this funding would have to come from the Federal Government."