Greenery planted at Douglas entrance roundabout
Friday January 30 2015, 4:30pm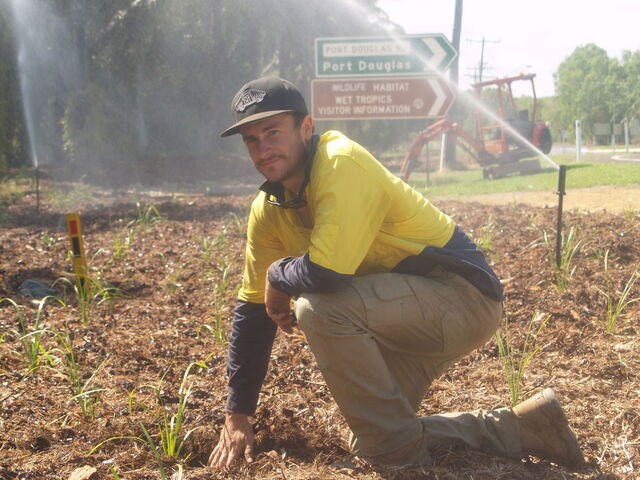 Crews have begun adding greenery to the controversial Port Douglas entrance roundabout project.
Staff from project contractor Papillon Landscaping began installing plants for the roundabout's green verges on Tuesday.
The design of the main source of controversy surrounding the project, the roundabout's central circle, is still being decided by Douglas Shire Council, the state Department of Transport and Main Roads (TMR) and other stakeholders.
Residents were outraged when designs of the roundabout were made public late last year, with many labelling the central circle's low-slung, concrete-only design insufficient for the roundabout's intended function of a memorable 'entrance statement' for Port Douglas.
Douglas Shire Council has said its hands are tied by State Government rules, which limit the height and vegetation of any design of the central circle.