Douglas and Mossman upgrades on Kempton wishlist
Friday January 9 2015, 9:30am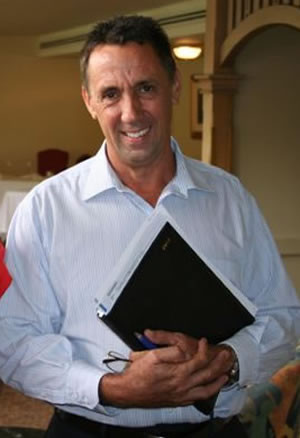 Member for Cook David Kempton has released his infrastructure priorities for the electorate, including upgrading the Port Douglas waterfront, in the wake of an early election announcemnt this week by Premier Campbell Newman.
"Now that the election has been called, it is time for me to let my electorate know what major infrastructure projects I will be fighting for if re-elected," Mr Kempton said in Mareeba.
The LNP pledged to set up a state-wide infrastructure fund from the leasing of some of Queensland's power and port assets if re-elected.
"Whilst none of the assets to be leased are in my electorate, I am confident I can make a case for a fair share of the $8.6 billion to be spent in Cook," Mr Kempton said.
"I have consulted with councils and the Chambers of Commerce as well as industry groups in compiling my wish list."
Mr Kempton's wish-list includes upgrading the Port Douglas waterfront; upgrading the Port Douglas and Mossman water supply; providing year-round access to every community in Cook by either bitumen, sealed road, barge or sealed airstrip; upgrading the Mareeba Airport; upgrading the Kennedy Highway between Mareeba and Kuranda; upgrading the Lockhart River airport, sealing the road between Almaden and Chillagoe with bitumen, and finishing upgrades to the Mareeba sewerage treatment plant.
Mr Kempton said that whilst he supports major projects like the Nullinga Dam and Kuranda Range, his focus will be on what is achievable in the short term and of most benefit to the region.
"If elected I will work hard and make sure Brisbane listens to make sure the most remote electorate in Queensland is not overlooked," Mr Kempton said.