Newsport passes 50,000 comments
Friday January 30 2015, 5:00pm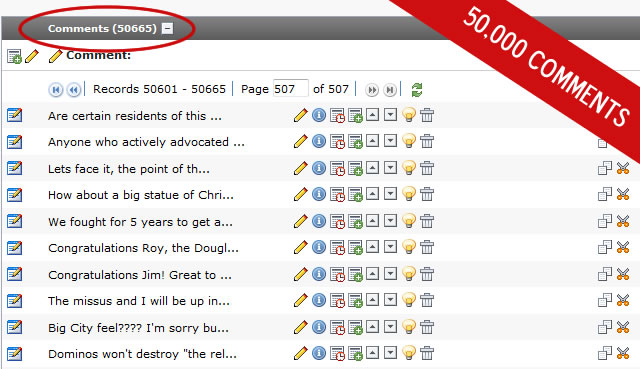 The Newsport Daily has passed an important milestone, with readers making over 50,000 comments on the site since stories were first opened for comments just before Australia Day 2010.
Since then, Newsport has covered a vast range of stories within the Douglas Shire area, greater Far North Queensland and beyond, consistently eliciting comments and provoking discussion among readers.
Newsport founder and managing director Sam Cullen said the huge number of comments was a testament to the viability of a local online newspaper for an area like Douglas Shire, in addition to a reflection of the passion of the area's residents.
"I think this is a very important milestone for the Newsport, because it shows the site can be a great forum for the community to discuss issues that are important to them," Mr Cullen said.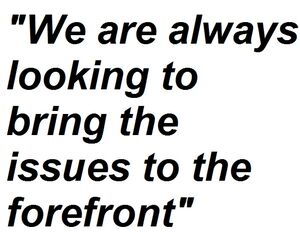 "We are always striving to bring those issues to the forefront and make them as a topic of conversation.
"The community here is so passionate and so willing to pipe up and discuss what needs to be discussed - development projects here in Port Douglas, the issue of power supply accross the Daintree River, indigenous issues, plus just generally reflecting on wonderful place this area is to live and work in.
"A comment on one of our news pages gives that commenter a great platform to get their voice heard, and we've had some really good conversations take place in the comment sections - tempers can get raised some times but we believe robust conversation is very important to the community.
"I am really looking forward to reaching 100,000 comments, which I'm sure will happen soon as Newsport continues to bring quality local news, sport, business and social photos to the public."
Douglas Shire Council Mayor Julia Leu congratulated Newsport on its milestone.
"Congratulations to Newsport – 50,000 comments in 5 years is a really great achievement," Cr Leu said.
"It demonstrates the value of a local online news service, and that the general public and local community are keen to have input and comment."