Lock the Gate welcomes LNP defeat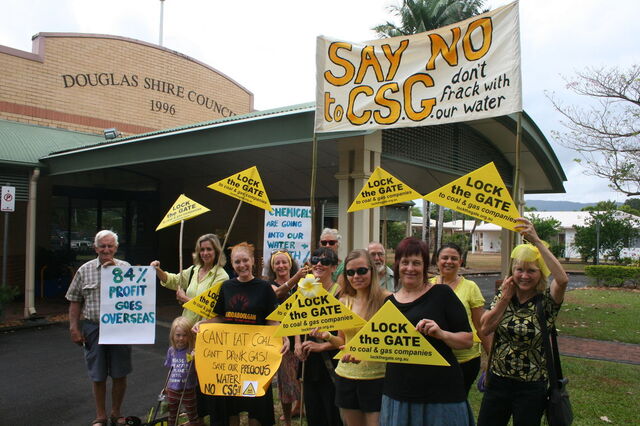 The Lock the Gate Alliance has expressed relief that Queensland voters brought an end to the LNP Government.
"Queenslanders rejected the LNP's 'mining at all costs' agenda in overwhelming numbers after two years of unrestrained assault on impacted communities," said Lock the Gate president, Drew Hutton.
"Lock the Gate looks forward to discussing a sustainable way forward with whomever is in power to ensure our food, water, air, communities and democracy are safeguarded.
"Grassroots movements such as Lock the Gate have played an important role in the Queensland election as voters' attention focused on a raft of broken promises, cash for access and the destruction of communities and democratic values.
"Social media and community mobilisation were key ingredients in the LNP's downfall. This election result may have come in time to curb the worst excesses of mining in Queensland with Labor making a number of important commitments."
Douglas Shire Council vowed to oppose CSG and fracking operations last year.
The Galilee Basin subsidies for government-funded infrastructure are now in doubt and planning objection rights look to be reinstated.
"The incoming Labor Government made significant modifications to policy in the lead up to the election reflecting community concerns," Mr Hutton said. "Lock the Gate believes that Labor should go further protecting strategic agricultural land.
"State and federal governments need to completely re-think their policies."