QT draws 400 to Potbelleez gig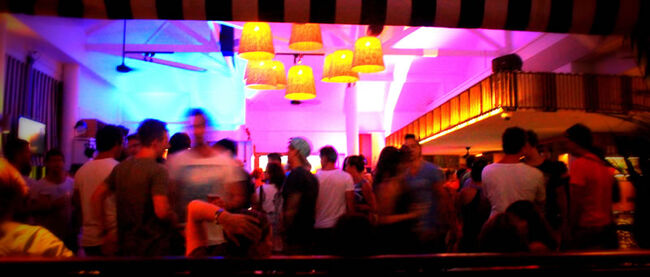 QT draws 400 to Potbelleez gig
The atmosphere was electric at QT Port Douglas last night as more than 400 revellers turned Estilo Bar into a dance club for the much-hyped Potbelleez 'secret gig'.
"It was a huge success for Estilo and the resort as a whole," said PR and Events Coordinator Emily Byrne.
During the hour-long show, top and tailed by Potbelleez DJ Dave Goode's solo sets on the decks, the ARIA award-winning duo treated guests and locals to all their major hits, including 'Hello', 'Saved in a bottle', 'Are you with Me', 'Magic Number' and perennial favourite 'Don't Hold Back', which was featured in a Jeep television commercial.
Much to the crowd's delight, lead singer iKid's (Illan Kidron) 11-year-old son performed a show-stopping version of 'Magic Number's' rap segment, originally performed by American hip-hop artist B.o.B.
Social media is being credited as an incidental event promoter; though event promoters and QT staff made every effort to keep the band's identity hush-hush, many locals learned the 'Secret Gig' would feature the Potbelleez earlier this week and spread the word online.
The event is being celebrated as a major coup for Port Douglas during the region's typically 'low' wet season, and comes after a record year for the town's tourism industry.
As The Newsport reported on Wednesday, January 8, local accommodation houses have recorded a positive start to the year and strong forward bookings.
Photo Gallery // Rosie Wang