Former Low Isles local sets sights on LA
Wednesday December 8th 2014

Former Low Isles local sets sights on LA
Former Douglas Shire local Laura Collier is preparing to join the scores of Australian actors calling Hollywood home after attracting critical acclaim and a Best Supporting Actress nomination at last year's International 168 Film Festival.
"It was a total surprise, I wasn't expecting it at all," the ex-Peace Lutheran College student, 22, said of the nomination for her role in Aaron Kamp's short film, Never Too Late.
The 168 Film Festival, held annually in August in Los Angeles, showcases short films from around the world that are shot and edited in 168 hours.
"I didn't manage to make it over to LA [for the premiere] due to filming commitments in Australia, but I definitely will next time."
The 'LA Tour of Duty' is "an increasingly necessary evil for Australian actors with aspirations to the top", according to an ABC report, and Ms Collier is laying the groundwork for success.
Deferring her psychology studies at the University of Western Australia this year, Ms Collier plans to study at LA's Actors Centre and has already set meetings with casting directors. She continues to work with mentor Coppelia Tingley, mother of actress Freya Tingley of TV's Once Upon A Time.
"A lot of actors want to end up [in LA]. For me, it's all happening in 2014," she said, adding a few projects are "in the pipeline."
It's an ideal time to make the move, with a record proliferation of Australian actors in US network pilots and Aussies' ongoing success in US films and TV series.
Ms Collier boasts an impressive resume, having worked on back-to-back projects in 2013. Among them, a lead role in Australian film noir The Silent City, set to premiere in March 2014; a feature role Hollywood blockbuster Son of a Gun; Australian film The Reckoning; and TV docudrama The War That Changed Us.
Fans of internationally renowned band Saviour would know the actress from three of the band's music videos and album cover artwork.
"It's a bit surreal to think that thousands of people around the world have bought albums with my face on it," she says.
A fixture within the Port Douglas community during her school years, Ms Collier lived on Low Isles for five years and worked with HABA Dive. Stepdad Steve Sharpe worked for Quicksilver and was Low Isles' caretaker and Mum Louise Collier, a local artist, founded the Port Douglas Go Troppo Arts Festival in 2008.
Never Too Late is available online via Vimeo.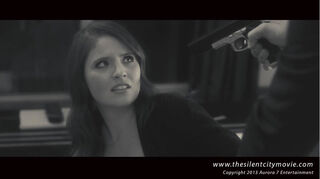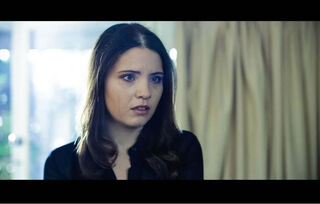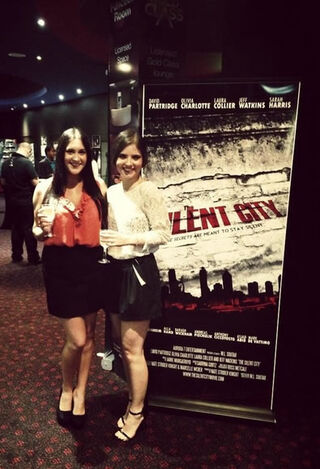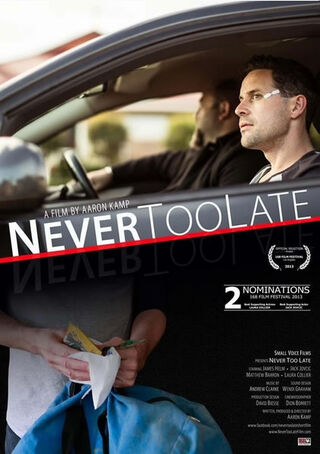 All images used with permission (Laura Collier).