Whileaway Book CLub - Lola Bensky
Wednesday 23 January 2013

Whileaway Book Club - Lola Bensky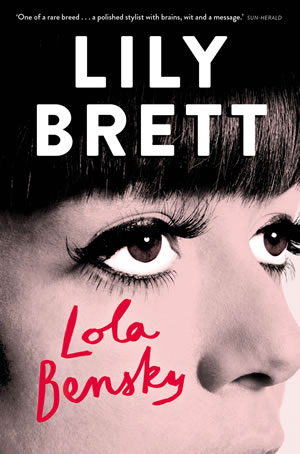 Author: Lily Brett

Lola Bensky is a nineteen-year-old rock journalist who irons her hair straight and asks a lot of questions. A high-school dropout, she's not sure how she got this job - but she's been sent by her Australian newspaper right to the heart of the London music scene at the most exciting time in music history: 1967.

Drawing on her own experience as a young journalist, the bestselling author of 'Too Many Men' has created an unforgettable character in the unconventional and courageous Lola.

While it took me a little while to adapt to Lily Brett's writing style, ultimately I was fully engaged with the character of Lola Bensky. A little more than 'based' on her own experience as a rock journalist in the 1960s, Brett imbues Lola with wonderful warmth, humour and her self-effacing attitude is very endearing.

Of course, the entree into the personal world of the 60s Rock Greats adds to the interest of this novel, but more than that, it is Lola's inner turmoil as she tries to come to grips with being the daughter of Holocaust survivors that is written with most effect.

Genuinely funny and deeply moving, 'Lola Bensky' shows why Lily Brett is one of Australia's most distinctive and internationally acclaimed authors.