Water water everywhere
Wednesday 23 January 2013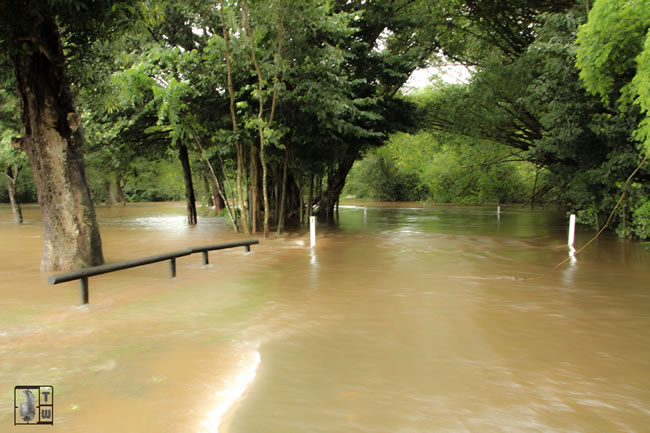 While kids are being warned about the dangers of the sun on their return to school, the broader community is being warned about the dangers of heavy rain expected across the region this week.

Motorists are being asked to avoid driving in floodwaters and people should stay clear of stormwater drains should the rains of the past few days continue.

Significant rainfall is predicted in the coming days that could lead to water over roads, fast-flowing creeks and drains and localised flooding.

"We are asking residents in low-lying areas to make preparations for possible flooding as a result of the heavy rain predicted by the Bureau of Meteorology," Mayor Bob Manning said.

All images by Tod Walker




"When a road is flooded, you can't see what is going on under the water – the road may be damaged or the water could be deeper than you think.

"It is all too easy to get washed away on a flooded road – in a car or on foot. Your safest option is to not cross the water at all," he said.

Cr Manning said usually-safe swimming holes can also become highly dangerous during and following heavy rain.

"Even after the rain stops, water may be flowing into the swimming hole at a much greater rate than normal and this can result in swimmers being washed downstream or becoming stranded," Cr Manning said.

For the latest information on road closures, visit the Main Roads website www.131940.qld.gov.au. For river heights, flood warnings, and forecasts see www.bom.gov.au.