Tree removal "tragic"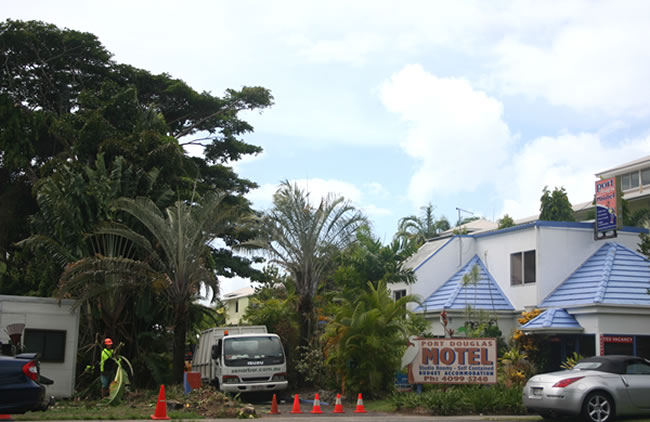 Two large raintrees are being removed from the property of the Port Douglas Motel after it was found the root systems were destroying drainage infrastructure.

Susie Conti, who together with husband Leo purchased the property one month ago, said the decision to have the trees cut down was heartbreaking, but necessary.

"It's tragic, we're really upset about it," Ms Conti said. "We've had every expert out looking at them but we've got no choice."

Ms Conti said the roots were so invasive there was potential to cause damage to buildings as well as the drainage system. She added that she had obtained the necessary permits required to have the work undertaken.

The Port Douglas Motel is undergoing a major refurbishment, both inside and out, and although the removal of the raintrees will leave the property looking bare in the short term, Ms Conti said the gardens will soon be alive with native plants.

"Once we've finished you'll find it'll be an absolute asset to Port Douglas," she said.

The Conti's were former owners of the Mossman Motel Holiday Villas. "We really enhanced the Mossman Motel and it brought a lot of business into town," Ms Conti said.

The Port Douglas Motel refurbishment is due to be completed in April, and Ms Conti said after work on removing the raintrees had been completed, members of the public were welcome to take a look at the improvements being made throughout the property.