Tournament focus for Palmer Sea Reef
Tournament focus for Palmer Sea Reef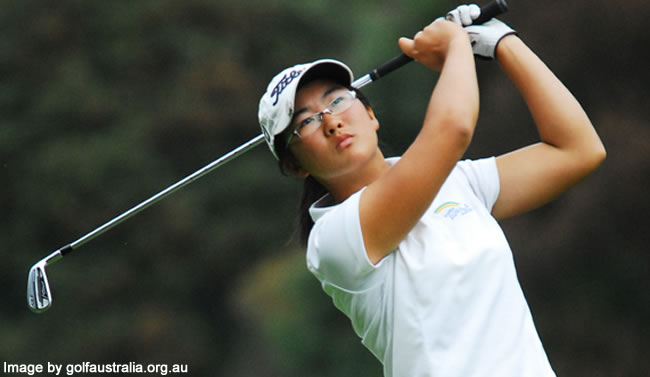 Palmer Sea Reef golf course in Port Douglas could be in line to host top level international tournaments like the Greg Norman Junior Masters according to Palmer Golf Managing Director, Angie Ison.

Palmer Golf took over hosting of the Greg Norman Junior Masters last year and has a ten-year agreement in place with the Greg Norman Foundation.

Held as recently as last December, the tournament which features some of the finest local and overseas golfing talent was hailed as a resounding success by Palmer Golf.

Pictured: Former Greg Norman Junior Masters champ Su Hyun Oh.

A new format was introduced where the four championship rounds were played across three different venues – Palmer Colonial, Palmer Gold Coast (both Gold Coast) and Palmer Coolum Resort (Sunshine Coast).

But after Clive Palmer acquired the newly-named Palmer Sea Reef last month, Mrs Ison says the course is very much in the picture as a potential tournament host.

"We are seriously looking at the feasibility of taking tournaments to Palmer Sea Reef in Port Douglas and the Greg Norman Junior Masters is certainly in that equation, Mrs Ison said.

"As a rule golf tournaments are not held in Far North Queensland and it's something we would like to change going forward.

"It would be huge for the community and huge for golf in the Far North of the state. The Greg Norman Junior Masters is a world-class tournament and I'm sure it would be welcomed with open arms.

"The ability of these young players is quite outstanding and the fact that one youngster shot seven under at Palmer Coolum Resort illustrates that. Plus, I'm sure the players would welcome the opportunity of playing a links course if it was presented to them."