Top 10 songs for Aussie Day!
Top 10 songs for Aussie Day!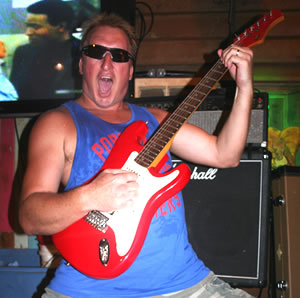 Australia Day is one of our most loved celebrations...but let's face it, we'd embrace anything if there was a public holiday in it (I'm looking at you Queen's Birthday).

Barbies burn, zinc is applied thicker than the cream on the pav, and music blares from backyards throughout the nation.

So what are our favourite Aussie rock songs to listen to on our national day? We went to local karaoke guru Nick Gibson from Tropica Entertainment to find out.

In the lead up to Australia Day on Saturday 26 January, we count down Nicky G's 'Top 10 Khe Sanh-less Aussie Rock Songs'.

Check out our What's On page each day, starting today, and let us know what you think will be the Number One song! NUMBER 10 UP NOW!