Shoppers warned on SPF50+ sunscreen
Shoppers warned on SPF50+ sunscreen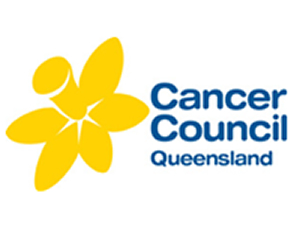 According to an official media release issued this week from the Cancer Council Queensland consumers are being warned to stay vigilant about their sun protection, with SPF50+ sunscreen hitting shelves across the state this month.
The Therapeutic Goods Administration announced the increase of sun protection factor in sunscreens from SPF30+ to SPF50+ in November 2012, with new products expected to fill supermarket and pharmacy shelves across Australia by mid-January 2013.
SPF50+ sunscreen offers marginally better UVB protection compared with SPF30+. The new standard also requires sunscreens labelled as SPF30+ or higher to comply with a new higher standard of UVA protection.
Cancer Council Queensland spokesperson Katie Clift said it was important Queenslanders didn't misinterpret the benefits of using SPF50+ sunscreen.
"SPF50+ filters out 98 per cent of UVB radiation compared to 96.7 per cent when using SPF 30+ sunscreen," Ms Clift said.
"It's important to know that SPF50+ is not a suit of armour, despite being a bigger number on the bottle. It doesn't equate to an ability to spend any longer in the sun. SPF50+ needs to be applied just as liberally as SPF30+, every two hours."
"We also need to remember that sunscreen in isolation is not sufficient protection. Queenslanders should Slip on protective clothing, Slop on minimum SPF30+ broad-spectrum, water-resistant sunscreen, Slap on a broad-brimmed hat, Seek shade and Slide on wrap-around sunnies to reduce their skin cancer risk."
In a state which has the highest rates of skin cancer in the world, only 6 per cent of Queensland adults admit to taking all five recommended precautions during summer - Slip, Slop, Slap, Seek and Slide.
Cancer Council Queensland recommends the use of sunscreens that are broad-spectrum, water-resistant SPF30+ or above. When applying, people should use one teaspoon of sunscreen per limb, front and back of the torso, and half a teaspoon on their face and neck.
Sun protection is required when the UV Index is 3 and above. In Queensland, the UV Index is 3 and above all year round, so Cancer Council Queensland encourages sun protection through every season.
More information about Cancer Council Queensland is available at www.cancerqld.org.au