Insurers discriminating says CEO
Insurers discriminating says CEO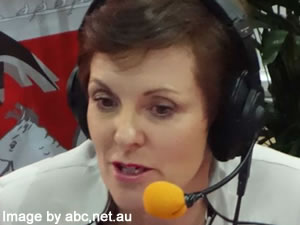 Depression initiative beyondblue is taking the fight to the insurance industry who they believe discriminate against people with a mental illness.

beyondblue CEO Kate Carnell AO said insurance companies "routinely discriminate" by rejecting claims and refusing to offer products such as life and travel insurance, and income protection.

"More than three million Australians currently have a mental illness, but if they try to get insurance, they may face discrimination that adds to their stress, stops them from insuring themselves and discourages them from seeking treatment," she said.

"For example, many people who have experienced depression but got the help they needed, never took time off work and completely recovered, may be refused income protection insurance years later.

"A response such as this is discriminatory and completely disproportionate to the risk. Insurance companies have refused to provide the evidence upon which they base decisions such as this."

Ms Carnell said the organisation would not rule out legal action against insurance companies they believe have withheld their products.

"We are committed to supporting people to get a better deal from insurance companies because we believe the discrimination is unlawful. We are looking at various legal options, including a class action.

"After 10 years of discussions and the fact nothing much has changed indicates that we have to show them we are serious and do something else," she said.

Ms Carnell urged everyone who believes they have been discriminated against by insurance companies because of mental illness, to contact beyondblue at theinsuranceproject@beyondblue.org.au to share their story.