Gas leak sparks Port Gardens evacuation
Gas leak sparks Port Gardens evacuation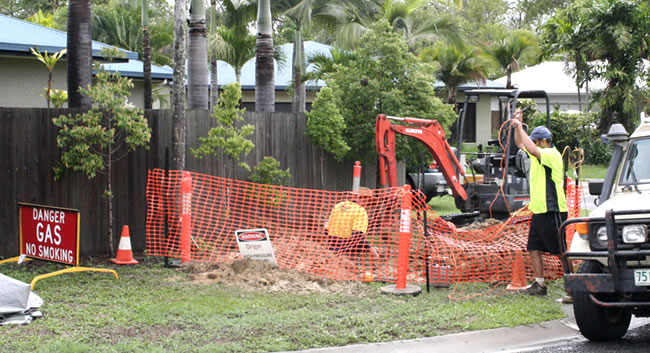 Emergency crews were called to a gas leak at Curlew Close in Port Gardens on Tuesday evening sparking an evacuation of the area.

Around 20 homes were evacuated after a resident detected the odour and called Triple Zero.

"It was leaking from an inspection hole, from the valve connection which supplies the gas from the main line to the houses," QFRS Port Douglas Auxiliary Captain Lou Leone said.

Mr Leone said the wet weather helped reduce the number of homes that required evacuation.

"The rain disperses the gas...that's why we were able to confine it to the immediate area."

The leak took around two hours to contain, and workers continued repairs on Wednesday morning.